In a bid to encourage more small and medium-sized enterprises (SMEs) in Singapore to enhance their capabilities through technology adoption or automation, the Singapore government has recently enhanced the scope of the iSPRINT Program.
The program, which means Increase SME Productivity with Infocomm Adoption & Transformation, will render higher subsidies to SMEs as they embark on their inaugural technology investments. However, support is offered to firms that have tapped the program before.
Under the new framework, funding support will now be bumped up from 50% to 70% of qualifying costs indicated in the iSPRINT program. At the same time, the funding amount for Packaged Business Improvement Solutions has also been increased from S$10,000 to S$20,000 per SME.
In addition, the scope of the iSPRINT Packaged Solutions has been broadened to more than 150 packaged solutions. The packages, which encompass a variety of industries and capabilities, are designed to jump start or re-energize the way SMEs have been doing business. Through highly-subsidized advisory and consultancy services, SMES will be equipped with the technical know-how to embark on IT projects with solution providers.
TAP THE PIC SCHEME
On top of the highly-subsidized iSPRINT program, SMEs can PIC Scheme Guide (PIC Scheme) as well and offset remaining costs.
For example, if a creative services agency decides to invest S$2,000 on a business improvement package via the iSPRINT program, it will only need to pay S$600 out of its pocket to benefit from the program due to the 70% subsidy conferred by the program. In turn, the remaining S$600 spent on the automation or tech adoption will be eligible for further tax deductions under the PIC Scheme.Only the amount of expenditure net of grant or subsidy will qualify for further tax deductions under the PIC Scheme.
Commenting further, Mr. Satish Bakhda, Head of Operations at Singapore company setup specialist Rikvin, said, "Understanding that this could be quite confusing for enterprises, we are committed to helping SMEs understand their options and get the most out of these two programs when they decide on upgrading their operations through tech adoption. We stand by these initiatives and look forward to being of service to our current and clients. In turn, we aim to help our clients tap these programs so that they can accelerate their growth and productivity curve."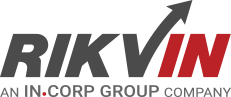 Rikvin's content team includes in-house and freelance writers across the globe who contribute informative and trending articles to guide aspiring entrepreneurs in taking their business to the next level in Asia.