The Singapore Tourism Board (STB) is mobilizing plans to position Singapore as a hub for quality live performance events in Southeast Asia. Singapore company incorporation specialist Rikvin supports the agency's efforts, believing that Singapore has the potential to become a major tourism destination for arts and entertainment in the region.
According to a tender document posted on the government's online procurement portal GeBIZ, Singapore's national tourism agency is targeting more tourists by lining up a menu of world class concerts by artists as well as unique events that are unavailable elsewhere in Southeast Asia. The goal is to attract visitors to witness performances in the city-state that are otherwise inaccessible to them in their home country.
According to data from SISTIC, the leading ticketing service provider in Singapore, the republic offers one of the most vibrant entertainment sectors in the region, with more than 90 concerts, festivals, art shows and events occurring monthly. In addition to local performers, Singapore has been the venue for American pop stars with massive global followings. In previous months, for example, the city-state has played host to the likes of art pop icon Lady Gaga and alternative rock band Foo Fighters, among other widely popular foreign acts. Also in the pipeline are pop singer Katy Perry and pop-rock group Maroon 5.
Despite Singapore's diverse entertainment fares, however, tourists account for only a small percentage of attendance at major music events. Although the Lion City's tourism industry has shown a modest improvement – with Q1 2012 receipts totalling S$5.8 billion, up 8% from the same period last year – there are no official statistics to account for tourists who visit primarily to attend art and entertainment events.
In light of this, the STB is determined to introduce measures to raise tourist participation in the city-state's entertainment sector, such as developing strategic tie-ups with arts and entertainment businesses in the region to capture the APAC market. In addition, the STB is commissioning a study to evaluate the demand from Indonesian and Malaysian visitors, two major markets which comprise a large portion of repeat travellers.
Meanwhile, current marketing efforts here and abroad will continue, with the STB working to generate tourist interest for Singapore's entertainment industry. The TicketCube in Orchard Road, an aggregate ticketing service launched last year, will continue to target foreigners who will potentially travel to Singapore for specific events.
"Singapore has the infrastructure in place to become Southeast Asia's arts and entertainment hub. Our venues for the performance arts are world class. Our entertainment offerings appeal to diverse demographics. If developed further, our arts and entertainment sector indeed has the potential to flourish as a focal point for tourism. In addition, this industry will dovetail with our already thriving MICE industry. Subsequently, this will help attract more entrepreneurs to form a company in Singapore, specifically, an entertainment business to tap opportunities in events management, ticketing services, F&B catering, sound and music production and the like, at a faster clip," commented Mr. Satish Bakhda, General Manager and Head of Operations.
"In addition, according to the 2012 Wealth Report published by CitiBank and Knight Frank, at least 6% of high net worth individuals (HNWIs) cited a vibrant arts scene as a major factor for a city to become globally important. Therefore, a colorful arts and entertainment sector will not only boost tourism, it also puts us in good stead to attract more HNWIs and gold collar professionals to relocate to Singapore," he added.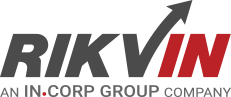 Rikvin's content team includes in-house and freelance writers across the globe who contribute informative and trending articles to guide aspiring entrepreneurs in taking their business to the next level in Asia.