Singapore and Denmark have recently signed a Memorandum of Understanding (MoU) to strengthen relations and develop strategic cooperation in the maritime sector. Singapore Company Registration specialist Rikvin recognizes the move as a strategic one, that will bring marine and offshore sectors of both countries to new heights.
Signed by Singapore's Transport Minister, Mr. Lui Tuck Yew, and Denmark's Minister of Business and Growth, Mr. Ole Sohn, the MoU allows both countries to explore collaboration opportunities in quality shipping and green shipping, as well as maritime research and development, education and training (RDET).
One of the primary issues to be addressed through this cooperation is the environmental impact of maritime activities, with Singapore and Denmark jointly expressing support for measures established by the International Maritime Organization (IMO) to promote clean and green shipping.
Another focal point is the collaboration on quality shipping and high standards of safety and security. Both countries will establish measures to eliminate sub-standard shipping and implement best practices to safeguard maritime quality under the flags of each country.
The MoU further allows strategic partnerships in Maritime RDET to enhance competencies within the sector. Joint R&D projects and educational programmes will be established to promote the long-term sustainability of Singapore's and Denmark's maritime clusters.
Analysis by Rikvin, underscores the immense potential of the MoU.
"Both Singapore and Denmark are international maritime centers. Denmark is home to one of the world's largest shipping industries, and Singapore's Registry of Ships is ranked among the top 10 worldwide," commented Mr. Satish Bakhda, General Manager and Head of Rikvin Operations.
"By tapping Denmark, Singapore will be able to expand its network and boost its thriving cluster of shipping and port services," he added. "More importantly, this creates a myriad of new opportunities for investors to form a Singapore company amid the imminent maritime sector expansion. In addition, new jobs will be created, thus opening the doors for highly skilled maritime professionals seeking the Singapore employment pass," he concluded.
The recently released Global Competiveness Report 2012-2013 issued by the World Economic Forum (WEF), has also ranked Denmark as the 12th most competitive economies worldwide, which in turn makes it a natural partner with Singapore, also a socialist-democratic country.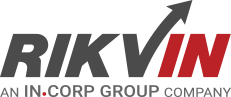 Rikvin's content team includes in-house and freelance writers across the globe who contribute informative and trending articles to guide aspiring entrepreneurs in taking their business to the next level in Asia.