According to a recently released "On the Ground" report by Standard Chartered Bank, the further developed Iskandar Malaysia (IM) will complement Singapore as a business location.
Analysis by Singapore company registration specialist Rikvin shows that IM offers some benefits that Singapore cannot offer either due to its land scarcity or its economic restructuring. In turn, these factors make the two economic centers complementary business partners in the wake of Southeast Asia's rise.
ABUNDANCE OF LAND AND WORKERS AT LOWER COST
Iskandar features five development zones and 2,200 square kilometers of land just north of Singapore, and approximately thrice the size of its neighbour. In addition, the cost of industrial land and labour is approximately 10 to 20 times lower in IM than in Singapore, even though it has increased over the past 6 years. For example, the average selling price in the Southern Industrial & Logistics Cluster (SiLC) is approximately RM36 per square feet (psf).
Companies that have a presence in Singapore can still maintain a shopfront in the city-state whilst tapping Iskandar as a manufacturing and services hinterland. In addition, the state of Johore allows firms to purchase industrial properties in the name of a locally incorporated company.
AFFORDABLE AND HIGHER SUPPLY OF HOUSING
Johor Baru offers a surplus of landed housing units that is three-fold that of  Singapore and at a lead of two years. According to JPPH Malaysia, there were 200,000 landed houses in Johor Baru as of 2010, compared to 70,000 in Singapore as of Q4 2012.
Landed property in the state of Johore is significantly more affordable as well. According to a report in the Singapore Business Times, the state of Johor allows non-residents to purchase three-storey shophouses, double-storey houses, vacant bungalow land, condominium units and service apartments that cost at least RM500,000 (S$199,384) per unit. A more luxurious unit at the newly-launched Eco Gardens was tagged at RM1.5 million (S$600,000), a third the price of a similar property south of the peninsula. Buyers, however, are advised to engage qualified and experienced lawyers to mitigate potential legal issues.
GOOD INTERCITY CONNECTIVITY
The proposed Rapid Transit System (RTS) and Kuala Lumpur-Singapore High-Speed Rail (HSR) will shorten travelling time between the cities, and in turn facilitate business partnership between both jurisdictions.
In addition, to complement these rail projects, Iskandar Regional Development Authority (IRDA) Chief Executive Officer Datuk Ismail Ibrahim has proposed a twin-airport concept to boost air connectivity in the republic and south Johore. He said that the Senai Airport could complement Singapore's long-haul flight services by taking the regional and medium-haul flights services off its plate.
Commenting further, Ms. Christine Lim, General Manager of Rikvin said, "These factors illustrate how Iskandar fills the gaps for companies that have a presence in Singapore. Iskandar's proximity to Singapore as well as the savings it offers in terms of land and labour complement the needs of businesses that want the best of both worlds. This in turn could spell good news for investors who place themselves in Iskandar without forgoing their shopfront in Singapore."
"At the same time, Iskandar could ease some of the pain points that have been brought up by firms and members of Singapore's population. We also anticipate Singapore buyers to tap property there, in light of higher prices here," affirmed Ms. Lim.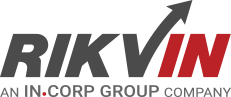 Rikvin's content team includes in-house and freelance writers across the globe who contribute informative and trending articles to guide aspiring entrepreneurs in taking their business to the next level in Asia.