According to a recent news report, the Japanese Chamber of Commerce and Industry (JCCI) in Singapore has been receiving at least one business delegation from Japan weekly to find out about the investment environment in Singapore.
Additionally, the Singapore office of the Japan External Trade Organization (JETRO) supplied that it has observed a 248% increase in the number of consultations by Japanese companies between 2009 and 2011. In 2009, JETRO received 211 instances of Japanese companies seeking advice regarding relocation to Singapore while in 2010 and 2011, it received 523 and 735 queries respectively.
JETRO has also reported that the queries have come from more companies from regional cities instead of megacities Osaka and Tokyo. Interested parties were youth mostly in their thirties and women, involved in the IT and services industries such as food and beverage and cosmetics.
In another report titled the "FY 2011 Survey on the International Operations of Japanese Firms," JETRO surveyed 9,357 Japanese firms either involved in or interested in doing business overseas between November through December 2011. The survey shared that 82.7% of respondents were small or medium-sized enterprises (SMEs). Additionally, the proportion of Japanese SMEs planning to expand overseas is quickly catching up with that of larger firms, 71.4% vis-a-vis 76.8%. These companies were involved in medical products and cosmetics, precision equipment and food and beverages.
WHY NOT JAPAN
According to JETRO's survey, the March 2011 Japan earthquake and flooding in Thailand have affected business in the country, including 41.5% of trading companies in Japan. Firms experienced delays in exports due to supply-chain disruption (15.8%) as well as import restrictions in destination countries (14.5%).
In addition, damage from the flooding in Thailand affected 67.2% of firms investing directly in or exporting to Thailand. As the Japanese economy shrinks and credit dries up against the backdrop of the expansion of Southeast Asian markets, many Japanese entrepreneurs are compelled to leave home and compete in Southeast Asia in order to survive.
WHY SINGAPORE
"Even though emerging markets are attractive, Singapore is a clear choice when considering a location to set up a regional base. There are over 24,500 Japanese residents and 1000 Japanese companies in Singapore. This provides a solid base for Japanese businesses to cater to before they expand to cater to Singaporeans," Mr. Satish Bakhda, Head of Operations at Rikvin explained.
The survey respondents have also cited the following factors as to why Singapore is a top choice for them:
attractive Singapore corporate tax rate;
sophisticated infrastructure;
ease of doing business and investing;
english language as medium for business;
supply and quality of workers;
high income market and
innovation driven.
In light of these trends, Singapore company registration specialist Rikvin is optimistic that more Japanese firms will continue to setup a Singapore company.
"As mentioned previously, capital goes where it is wanted and Singapore's ability to continually attract capital bodes well for Japanese professionals looking for an alternative business hub. Japanese companies are in good stead to use Singapore as a launchpad to tap opportunities in the region," added Mr. Bakhda.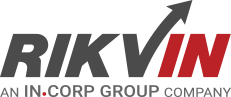 Rikvin's content team includes in-house and freelance writers across the globe who contribute informative and trending articles to guide aspiring entrepreneurs in taking their business to the next level in Asia.