In a bid to deepen their economic ties, Singapore and Myanmar have forged four partnerships in the areas of telecommunications, hospitality, consumer and business services this week. IE Singapore, the country's agency responsible for driving its external economy, has also opened its 37th Overseas Center in Yangon.
At the same time, the Singapore Business Federation (SBF) and Union of Myanmar Federation of Chambers of Commerce and Industry (UMFCCI), have signed a Memorandum of Understanding (MOU) to develop an International Business Fellowship (IBF) program for Singapore-based companies interested in acquiring business knowledge and building networks in Myanmar.
Singapore company formation specialist Rikvin recognizes that these steps build on Singapore's business delegations to Myanmar last year. Explaining in detail, Ms. Christine Lim, General Manager of Rikvin said, "Singapore's interest in Myanmar has earned it first-mover benefits. As a frontier economy, Myanmar presents many opportunities to Singapore firms that can contribute to its core goals and development needs."
OPPORTUNITIES
Analysis by Rikvin shows that when President Thein Sein outlined the second wave of Myanmar's reforms in June 2012, he stressed that the country has three major goals as it attempts to modernize and industrialize.
These goals include 1) job creation for the Myanmar people, 2) sustainable economic growth that is mindful to Myanmar's environmental and social priorities as well as 3) strengthening its economy by engaging the international economic community.
Short-term opportunities for firms registered in Singapore are abound in financial services, power generation, urban development, industrial development and manufacturing, ports and logistics, hospitality, information and communications technology (ICT) as well as agriculture.
Data from IE Singapore shows that the citystate is currently Myanmar's third largest trading partner. Bilateral trade reached S$1.77 billion in 2012, up from S$1.63 billion in 2011. Singapore is currently the sixth largest investor in Myanmar, with cumulative investment of US$1.8 million in 2011.
CHALLENGES
However, there are challenges to doing business in Myanmar as well. As a frontier economy that is coming out of a long isolation period, Myanmar has an underdeveloped financial system and lack of infrastructure. In addition, companies must keep abreast with political changes in Myanmar and prepare for unforeseen contingencies.
"Nevertheless, the new Yangon Overseas Center will be helpful to Singapore firms that wish to do business in Myanmar, and likewise, support Myanmar companies that want to use Singapore as a launchpad to Asia and beyond. We are optimistic that Singapore Myanmar relations will pave the way for other countries to lift sanctions and embark on trade and business with the emerging nation," affirmed Ms. Lim.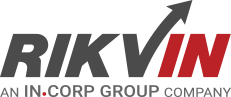 Rikvin's content team includes in-house and freelance writers across the globe who contribute informative and trending articles to guide aspiring entrepreneurs in taking their business to the next level in Asia.