According to analysis by Singapore company formation specialist Rikvin, Singapore will continue to attract investors due to its political and financial stability. These factors may motivate more investors to open a Singapore bank account or set up companies here, in light of recent developments in the European Union.
POLITICAL STABILITY
The Political and Economic Risk Consultancy (PERC) has consistently rated Singapore as the most politically stable country in Asia and Asia's least bureaucratic country. Singapore adopts a pro-business attitude that favours innovative entrepreneurship, trade and economic activity.
"Singapore's legal system and regulations pertaining to commerce, intellectual property protection, labour and other business related areas are clear-cut and dependable. In turn, the risks of incorporating and operating a Singapore offshore company are low," said Ms. Christine Lim, General Manager of Rikvin.
  Singapore remains the only Southeast Asian nation to obtain 'AAA' long-term and 'A-1' short-term ratings from S&P.
FINANCIAL STABILITY
Last month, Fitch, a global credit rating agency, has granted Singapore a triple-A ("AAA") grade for Long-Term Foreign and Local Currency Issuer Default Ratings (IDR) and "F1+" for Short-Term Foreign Currency IDR.
Analysis by Rikvin points to Singapore's long-standing record of fiscal prudence as the main contributor to its investment grade. In spite of recent challenges following an extensive economic restructuring, the Republic's strong fiscal framework makes it one of the most attractive investment environments in the world.
According to the Ministry of Trade and Investment (MTI), Singapore's balance of payments surplus rose from S$7.8 billion in Q3 2012 to S$14 billion in the final quarter of 2012. For 2012, the balance of payments surplus rose to S$33 billion, from S$21 billion in 2011. According to Fitch, Singapore's account surplus has allowed the city-state to accumulate substantial foreign-exchange reserves and buffer itself from economic headwinds.
Last year, rating agency Standard & Poor's (S&P) and Moody's Investors Service have also given Singapore the triple A (AAA) long-term sovereign credit rating, stating that the country has a stable financial outlook. Singapore remains the only Southeast Asian nation to obtain 'AAA' long-term and 'A-1' short-term ratings from S&P.
Like Fitch's rating, both S&P and Moody's have emphasized Singapore's budget surpluses as a primary factor for the city-state's credit rating.
STRONG FINANCIAL CENTER
As the leading financial center in the Asia Pacific region, and one of the world's most robust financial hubs, Singapore offshore companies have a broad choice of world-class local and foreign banks for opening an account and for taking advantage of banking  facilities. Singapore banks offers a wide array of options such as multi-currency accounts, internet banking facilities, international credit cards, trade financing and freedom for making transborder transactions easily.
"Most banks require physical presence for opening the accounts, and the entire process may take between a few days to two weeks, depending on the documents you furnish them with and the ensuing due diligence required to be undertaken by the bank. Altogether, Singapore offers solid reasons for HNWIs and investors to open a Singapore bank account or set up a company," added Ms Lim.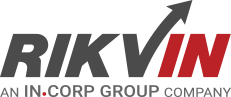 Rikvin's content team includes in-house and freelance writers across the globe who contribute informative and trending articles to guide aspiring entrepreneurs in taking their business to the next level in Asia.