Singapore company formation specialist Rikvin affirms that the views presented by the Institute of Policy Studies (IPS) is the way to move forward in order to complement Singapore's core workforce.
According to a recent study by the Institute of Policy Studies (IPS), Singapore must continue to open its doors to foreign professionals. However, the Republic must exercise some prudence in its selection process moving forward, said the think tank.
This view echoes the discussion presented by Singapore company registration specialist Rikvin in a recent article titled "Singapore Must Maintain Strategic Open-Door Policy on Pain of Further Brain Drain." In the announcement, Rikvin affirmed that Singapore cannot afford to adopt a closed-door policy on highly-skilled foreign professionals who will complement its workforce and add value to its economy.
During a recent roundtable organized by IPS, industry experts and economists agreed that as Singapore gravitates towards a more technology-based economy, the quality of Singapore's workforce is crucial to the health of the economy. Therefore, the following factors must apply:
The proportion of foreigners in Singapore should not exceed the current level (25%).
There is a need to do away with unskilled labour for the following reasons:

It depresses wages and has contributed to a widening income gap in Singapore
It restricts capital formation as wealth is not redistributed.

There is a need to increase the supply of Singaporean workers and developing highly-skilled new Singaporeans.
There must be a higher number of institutions to redistribute wealth to Singapore workers.
Commenting further, Mr. Satish Bakhda, General Manager and Head of Rikvin's Operations said, "As discussed in an earlier announcement, there is no way for Singapore to sidestep the immigration issue. Instead, being more selective with who is granted a Singapore work visa, whilst carving a space for Singapore professionals, is the way to move forward. Hopefully this will help redistribute wealth more efficiently and narrow the widening income gap as well as other pain points experienced by Singapore workers."
"That said, the views presented by IPS dovetails with our view that high-calibre professionals are still welcome to work and eventually settle in Singapore. The PTS Singapore Permanent Residence Scheme for example, offers eligible foreign professionals the option to make Singapore their home. We anticipate that this strategy will bode well for a wide spectrum of stakeholders including businesses that are opting for Singapore company incorporation as well as Singapore professionals who are currently supporting an increasingly silvering population," asserted Mr. Bakhda.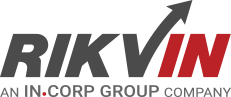 Rikvin's content team includes in-house and freelance writers across the globe who contribute informative and trending articles to guide aspiring entrepreneurs in taking their business to the next level in Asia.