Singapore company formation specialist Rikvin is optimistic that Singapore's recent MoU with Colombia will pave the way for more synergies between enterprises from both economies and boost employment in related sectors.
IE Singapore (International Enterprise Singapore) has just signed a Memorandum of Understanding (MoU) with the National Business Association of Colombia (ANDI) in a bid to catalyze synergies between firms from both economies.
In gist, the MoU aims to promote Colombia as an emerging market to Singapore companies. To that end, both economies have agreed to 1) exchange information on growth opportunities regularly and 2) organize trade events to promote better understanding of their respective market and sectors needs.
Singapore Company Registration specialist Rikvin is optimistic that the MoU will benefit Singapore firms and may boost employment for Singaporeans as well as foreign professionals. This is because the MoU will pave the way for increased trade and investment between the two economies.
This year, World Bank has named Colombia as the third best place to do business in Latin America; partly due to its strong investor protection (6th in the world). Colombia has also demonstrated a strong track record of multiplying its FDIs by tenfold since 2003. According to Business Monitor International's Q2 forecast report, the country is expected to grow over 4.4% annually over the next 10 years.
In 2011, trade between Singapore and Colombia grew by 128.4% to S$755.9 million. During the same year, Colombia's GDP grew by 6%, making it the the fourth largest economy in Latin America then.
Analysis by Rikvin shows that the Singapore-Colombia MoU will open up doors for Singapore incorporated companies to pursue projects and RFPs in sectors such as 1) oil & gas, 2) e-Government services, 3) agri-commodities, 4) consumer goods, 5) aerospace maintenance and 6) infrastructure development.
In the same swoop, Singapore and Colombia has also signed an Air Services Agreement (ASA) to facilitate travel and trade between both economies.
Mr. Satish Bakhda, General Manager and Head of Rikvin's Operations said, "Rikvin recognizes the signing of the MoU on Singapore's part as an effort to increase investment flows and trade from Colombian firms and investors. At the same time, the MoU gives Singapore firms another emerging market to explore aside from BRIC and developing regional economies."
"We anticipate that the synergies could in turn boost employment and the demand for both Singaporean as well as foreign specialists or subject-matter experts in the related fields. In turn, we could see more Singapore employment pass applications from Colombia as well as the growth sectors open to Singapore firms. We could also see more Colombian firms opting for Singapore company setup. In years to come, this partnership could develop into the formation of a Free Trade Agreement (FTA)," added Mr. Bakhda.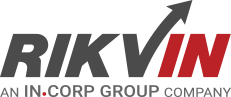 Rikvin's content team includes in-house and freelance writers across the globe who contribute informative and trending articles to guide aspiring entrepreneurs in taking their business to the next level in Asia.