Rating agency Standard & Poor's (S&P) has recently reaffirmed Singapore's triple A (AAA) long-term sovereign credit rating, stating that the country has a stable financial outlook. Singapore company setup specialist Rikvin is optimistic that this rating will resonate well with investors and entice more HNWIs to invest in the republic.
To date, Singapore remains the only Southeast Asian nation to obtain 'AAA' long-term and 'A-1' short-term ratings from S&P. In Asia, Singapore's triple A rating is matched only by regional rival Hong Kong.
Major factors for determining Singapore's prime investment grade include the city-state's substantial fiscal reserves, political stability, strong track record of successful macroeconomic management, and solid fiscal policies that promote optimum sustainability.
Earlier this year, Moody's Investors Service also gave a triple A sovereign rating and 'stable outlook' evaluation to the city-state.
HEALTHY BUDGET SURPLUS
Both S&P and Mood's rating agencies have emphasized Singapore's extensive budget surpluses as a primary factor for the city-state's impeccable credit rating.
Data from the Singapore Department of Statistics indicates a current BOP (balance of payments) of more than S$ 13.6 billion in Q2 this year. This includes receipts from goods and services as well as primary and secondary income sources.
Taking into account deductions from liabilities, portfolio investments, and other financial derivatives, the city-state shows an overall net balance of S$ 4.8 billion in Q2 2012.
RATINGS AS INDICATORS
"Credit ratings are financial indicators," explained Mr. Satish Bakhda, General Manager and Head of Operations at Rikvin, a Singapore company incorporation specialist. "Potential investors of debt securities, for example, assess a country's credit rating to determine its creditworthiness."
"The AAA sovereign rating is the highest issuer credit rating given to countries that exhibit an extremely strong capacity to meet their financial obligations. Singapore has consistently achieved a prime investment grade, due largely to its massive fiscal surpluses and market resilience against global economic fluctuations," Mr. Bakhda continued.
"This further strengthens our city-state's appeal to potential investors who seek personal security when they opt for Singapore company formation. For most global investors, an AAA rating signifies long-term fiscal stability and economic prosperity. Moreover, the 'stable outlook' given by rating agencies will increase investor confidence on the Republic's ability to maintain fiscal flexibility and economic affluence despite the current volatility of the global market," he concluded.
---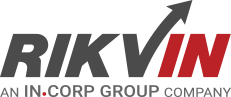 Rikvin's content team includes in-house and freelance writers across the globe who contribute informative and trending articles to guide aspiring entrepreneurs in taking their business to the next level in Asia.