Rikvin has today launched its Affiliate Program.
The program aims to incentivize existing clients and potential affiliate agents to refer their network to Rikvin's core services, which include:
1. Singapore company incorporation;
2. Company Secretary;
3. Singapore employment pass and
4. Singapore Entrepreneur Pass.
In return for every successful referral of Rikvin's services, a commission based on the sales amount will be rewarded to the affiliate. Affiliates also have the option to pass on and convert the commission into a discount for their clients, partners or friends.
Explaining in further detail, Mr. Satish Bakhda, Head of Operations at Rikvin said, "Our growth and success thus far could not have been achieved without our network of friends, satisfied clients and partners who have in turn, recommended our services to their trusted contacts."
"Hence, we decided to formalize and launch our affiliate program as a way of thanking our clients and affiliates for their esteem in and recommendation of our services to potential clients," Mr. Bakhda added.
Affiliates may also tap on the following advantages offered via the programs:
Earn commissions;
Gain a competitive advantage and increase traffic to one's website;
No fuss, as all customer service will be handled by Rikvin personnel and
Track referrals and commission at any time via Rikvin's Affiliate page.
It is free to join Rikvin's affiliate program.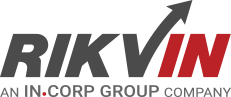 Rikvin's content team includes in-house and freelance writers across the globe who contribute informative and trending articles to guide aspiring entrepreneurs in taking their business to the next level in Asia.