According to the recently released ASEAN Business Outlook 2012/2013 survey, US expats in Singapore have expressed high satisfaction in the city-state.
The survey, which was conducted by the American Chamber of Commerce (AmCham) Singapore and the US Chamber of Commerce, revealed that 356 top executives from US companies in seven ASEAN countries found the republic's offerings of personal security, political stability and tax structure as strong pull factors. Meanwhile, the rising costs of housing, office space and labor have emerged as primary concerns.
HIGH COST OF LIVING
Escalating housing costs emerged as a prevalent issue in Singapore, with 77% of American expats expressing dissatisfaction. The findings are consistent with last year's survey, in which an equal percentage of respondents expressed displeasure over steep residential property prices.
Meanwhile, 48% of senior executives cited high office lease as a major concern, while 40% were unhappy with the dearth of low-cost labor.
Survey data shows that the same three issues – expensive housing, office lease and labor – topped last year's dissatisfaction chart, indicating an increasing concern among expats over the rising costs of living.
Incidentally, the Lion City has consistently ranked as one of the world's most expensive cities. The 2012 Mercer Cost of Living Survey named Singapore the second most expensive city in Asia and sixth in the world.
OVERALL SATISFACTION
Regardless of cost concerns, the survey indicates that most US expats remain optimistic about business in Singapore. A total of 70% of respondents expressed confidence that their profits will increase this year, while 85% believe that their profitability will continue until 2013.
As reflected in the 2012 "Wealth Report" published by CitiBank and property consultancy Knight Frank, personal security was a major merit, as attested by 96% of respondents. Meanwhile, 94% of respondents expressed happiness over Singapore's infrastructure as well as stable government and political system, while 83% were most pleased about the corporate tax structure in Singapore.
In gist, overall expatriate employee satisfaction reached an overwhelming 97%. A total of 85% of senior American executives expressed a desire to extend their stay in Singapore. Similarly, 75% of US companies stated that they regularly receive requests from their staff to relocate to the Southeast Asian city-state on an employment pass.
"In spite of its reputation as an expensive city, Singapore has consistently topped private sector surveys on senior expatriate and general business outlook," explained Mr. Satish Bakhda, General Manager and Head of Operations at Rikvin, a Singapore Company Registration specialist.
"Evidently, American and other international enterprises that form a Singapore company are reaping the benefits offered through Singapore's security, political stability, public infrastructure, tax structure, and pro-business environment," he continued.
"Indeed, it is not surprising that Singapore continues to be the city of choice for the globe's movers and shakers. Survey figures merely reinforce what most investors and executives already know – that Singapore is bustling with promise, standing on the precipice of Asia's rapid economic expansion," he concluded.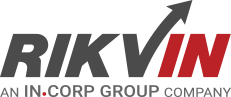 Rikvin's content team includes in-house and freelance writers across the globe who contribute informative and trending articles to guide aspiring entrepreneurs in taking their business to the next level in Asia.