SPRING Singapore and the Workforce Development Agency (WDA) have recently announced that they are developing a structured program to train Singaporeans for part-time jobs in the retail and F&B sectors.
Analysis by Singapore Company Registration specialist Rikvin reveals that this news comes on the back of a recent announcement that Singapore's services industries, excluding wholesale & retail trade and accommodation & food services, have demonstrated an overall improvement of 6% year-on-year as of Q2 2012.
Launched as a pilot last year, the said program attracted 90 companies, and as many as 2,500 part-timers were trained between September 2011 and June 2012. The latest program, when formalized, will identify niche areas in retail and F&B industries that could benefit from a ready pool of manpower. The government agencies also want to explore the hotel industry to see if the pool of trained part-time workers can be extended to it as well.
The training curriculum will be developed collectively by WDA, SPRING, Singapore Retailers Association (SRA) and the Restaurant Association of Singapore (RAS). SPRING will also fund up to 70% of the curriculum development and take on 90% of the training fees. The program is aimed at training an additional 5,000 part-time workers over the next two years.
"This collaboration between government agencies and industry players is essential to ensure that part-time workers are ready for the rigors of the shop-floor," said Mr. Satish Bakhda, Head of Operations at Rikvin.
Meanwhile, official data from Singapore's Ministry of Manpower indicates that there were about 194,700 part-time workers in 2011, up from 176,700 in 2010. Some F&B chains that are set to benefit from this latest initiative include The Soup Spoon, whose total staff strength of 300 comprises of approximately 90 part-timers.
"By generating a larger pool of trained part-time Singaporeans, the government is also trying to offset the increased costs in the services sector because of the recent changes in dependency ratio ceilings and foreign workers levy. The RAS has already reported a labor shortage of 10% – 13% as a result of these measures. However, our view is that retailers and F&B industry players should view the usage of this part-timers pool as a short-term measure. Their overall long-term strategy must be focused on brand-building and employee development," noted Mr. Bakhda.
"On another level, the current situation faced by retailers and F&B managers carves new opportunities for entrepreneurs who are considering setting up a company in Singapore to change the game and innovate the retail and dining experience here both for consumers and enterprises," affirmed Mr. Bakhda.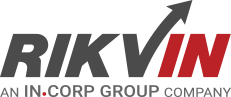 Rikvin's content team includes in-house and freelance writers across the globe who contribute informative and trending articles to guide aspiring entrepreneurs in taking their business to the next level in Asia.