As Singapore prepares to welcome two giant pandas from Sichuan province of China this week, Prime Minister Lee Hsien Loong, who is on a six-day official visit to Asia's largest economy, has noted that the bilateral economic cooperation between two countries is set to reach new levels in future.
Singapore Company Registration specialist Rikvin is optimistic that the visit will generate a win-win situation for the western Chinese province as well as Singapore and build on the two countries' close partnership.
Bilateral trade between Singapore and China has grown exponentially after the establishment of diplomatic ties in 1990. So much so, that it registered US$63.5 billion in 2011, representing a growth of 11.2% during the period. Meanwhile, the trade figures are estimated to be US$32 billion as of June this year.
The bilateral investments in each other's economy is also growing at a fast pace. The Chinese investment in the city-state grew by 52% to reach US$1.07 billion in 2011 as many Chinese companies look to gain advantage from Singapore's strategic location to proximal markets, the cultural affinity it offers as well as business-friendly policies.
"In addition, Singapore offers an attractive corporate tax and personal income tax framework as well as programs such as the Global Investor Program and Productivity and Innovation Credit (PIC) scheme. All these compel Chinese investors and professionals to register a company in Singapore or apply for an employment pass as a way of enhancing their portfolios," said Mr. Satish Bakhda, Head of Operations at Rikvin.
Singapore, on the other hand, became the fourth largest foreign investor in the Chinese mainland with investments worth US$6.33 billion in 2011. The Singapore-Sichuan High-tech Innovation Park, Tianjin Eco-city, Suzhou Industrial Park and the Raffles City mixed development by CapitaLand in the Chengdu province are some of the recent and upcoming flagship projects. Moreover, with China looking to internationalize its currency, Singapore will soon become an offshore Yuan trading hub, as indicated by the latest banking services clause in the China-Singapore Free Trade Agreement (CSFTA).
PM Lee also noted that the complementary nature of two economies is set to change as Chinese economy moves towards high-skilled technology-intensive sophisticated manufacturing activities, which has traditionally being one of Singapore's strengths. "But Singapore will change too. We will develop new capabilities which have a market in China. It's a big world and different economies can do different things and prosper."
Rikvin's analysis also reveals that with staggering economic recovery in US, and the persistent Eurozone crisis, it is imperative for the Asian economies to work together to sustain its collective growth momentum vis-a-vis that of the West. Incidentally, the 2012 annual "Preferred Location Survey" by recruitment firm Astbury Marsden, has projected Singapore, Hong Kong and Shanghai to be the world's top three financial centers within the next decade.
"China's growth story is impressive and has benefited the entire region, overshadowing the recent friction created by the South China Sea issue. The Singapore government, with all its ASEAN partners, is working overtime to resolve these aberrations, to get our growth story back on track, which is a good sign," concluded Mr. Bakhda.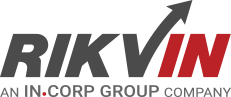 Rikvin's content team includes in-house and freelance writers across the globe who contribute informative and trending articles to guide aspiring entrepreneurs in taking their business to the next level in Asia.