Singapore company setup specialist Rikvin anticipates that this will broaden the scope of cooperation in science and technology as well as education between India and Singapore.
Singapore and India have recently reaffirmed their bilateral ties and pledged further collaboration in the areas of science and technology as well as education. The pledge occurred during the second joint ministerial committee meeting between the Indian Prime Minister Manmohan Singh and Singapore's Minister of Foreign Affairs, K Shanmugam, in New Delhi, India.
Singapore Company Registration specialist Rikvin is optimistic that the discussions following the meeting will pave the way for stronger economic ties between the two countries and benefit firms specializing in two focus areas discussed in the meeting i.e. education and science and technology. The discussions, when firmed up, may in turn boost employment for Singaporean as well as foreign professionals in these sectors.
Analysis by Rikvin shows that bilateral relations between India and Singapore has become stronger after both countries signed a Free Trade Agreement (FTA) called the Comprehensive Economic Cooperation Agreement (CECA) in 2005. As a result, trade between India and Singapore registered US$35 billion in 2011.
Singapore has also emerged as one of the largest source of FDI inflow into India, amounting to US$15.67 billion between April 2000 and November 2011. This accounts for 10% of total FDI inflow to India. Conversely, India is Singapore's eighth largest foreign investor. According to figures from the Reserve Bank of India, the cumulative Indian FDI into Singapore was US$23.42 billion at the end of January 2012.
Singapore is also India's largest trade and investment partner in ASEAN, and in recent years has become a preferred location for company incorporation for Indian entrepreneurs keen on growing their business in the Asia Pacific region. There are currently approximately 4,000 Indian companies that have opted Singapore company formation, and trade observers claim may reach 6,000 over the next two to three years. According to a recent report by the Singapore Economic Development Board (EDB), Indian companies form the single largest foreign business community in Singapore.
Other than strong bilateral relations, Rikvin has recognized five major factors that play a role in attracting Indian businesses, investors and professional to set up a company in the city-state i.e. 1) attractive Singapore corporate taxand personal income tax rates, 2) the ease of doing and setting up business in Singapore, 3) Singapore's extensive network of tax treaties (FTAs and DTAs), 4) absence of capital gains tax and 5) lower lending rates offered by banks in Singapore.
Commenting on Singapore's continued attractiveness for Indian investments and diaspora, Mr. Satish Bakhda, Head of Rikvin Operations, said, "Other factors include Singapore's pro-business environment, which is backed by sound corporate governance as well as strong cultural affinity due to the presence of a large Indian community here. We anticipate that discussions to bolster the education as well as science and technology sectors will bode well for professionals from both economies. Furthermore, as both India and Singapore pledge to amend the CECA this year, we can look forward to closer business synergies in other sectors as well."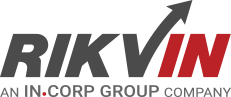 Rikvin's content team includes in-house and freelance writers across the globe who contribute informative and trending articles to guide aspiring entrepreneurs in taking their business to the next level in Asia.