Singapore and Norway have just signed two MoUs (Memorandum of Understanding) in a bid to further clean technology application in the maritime sector. The signing of the MoUs come on the back of the 7th Singapore Maritime Week, which has recently concluded.
Singapore Company Registration specialist, Rikvin, recognizes the MoUs as a testament to Singapore's commitment to building a stronger maritime sector through R&D and cleantech application.
MPA-RCN MoU
The first MoU, called MPA-RCN MoU, was signed between Singapore's Maritime and Port Authority (MPA) and the Research Council of Norway (RCN). The MPA-RCN MoU aims to further research and development (R&D) as well as education and training efforts in the maritime sector for another three years.
This renewal represents the fifth MoU between both parties since 2000. It also marks a mutual agreement to continue a fruitful 11-year partnership that was built on successful projects.
MECE MoU
The second MoU aims to promote sustainable maritime-related research and development in Singapore. Called the Maritime Environment and Clean Energy (MECE) Memorandum of Understanding, it was signed between MPA, Singapore Maritime Institute (SMI) and BW Ventures (BWV).
As part of the agreement, BWV will develop the Green Marine Innovation Center (GMIC), a one stop shop that provides the resources, personnel and facilities to boost cleantech R&D efforts for the maritime industry.
Furthermore, all parties will commit to fund MECE R&D projects. BWV and MPA will each inject S$5 million in support of GMIC-driven projects over the next half decade. Likewise, SMI will contribute some funding for R&D projects led by local research and educational institutions.
According to the Norwegian Business Association (Singapore), there are almost 200 Norwegian companies that have opted for Singapore company setup. This represents one of the biggest cluster of Norwegian firms outside of Norway.
Rikvin is optimistic that the two MoUs will bode well for firms in the maritime industry and compel more cleantech as well as maritime firms to opt for Singapore company formation in the coming years.
Mr. Satish Bakhda, Head of Rikvin's Operations affirmed, "The MoUs signal that Norway and Singapore are determined to build on the growth of their esteemed maritime industries. We are optimistic that more maritime and cleantech firms will navigate towards Singapore due to its reputation as a frontrunner for new technology adoption and industrial thought-leadership. We also anticipate that more maritime and cleantech experts will opt for the singapore work visa to complement and grow Singapore's pool of industry experts."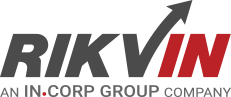 Rikvin's content team includes in-house and freelance writers across the globe who contribute informative and trending articles to guide aspiring entrepreneurs in taking their business to the next level in Asia.