Singapore and Poland have recently bolstered their bilateral trade relations on the back of Poland's Prime Minister Donald Tusk's two-day visit to Singapore.
The two economies, which have established formal diplomatic relations 43 years ago, have last week signed an enhanced Agreement for the Avoidance of Double Taxation (DTA) to further trade and investment flows.
The enhanced DTA, which will enter into force after ratification by both countries, will see lower withholding taxes for dividends, interest and royalty incomes. It also incorporates an internationally-recognized standard for exchange of information for tax purposes as well as more liberal permanent establishment rules.
SINGAPORE'S NETWORK OF TAX TREATIES
Including the enhanced DTA with Poland, Singapore has signed 12 DTAs which are still in the process of ratification. In addition, Singapore has 69 comprehensive DTAs and seven limited DTAs in force.
Commenting on the partnership with Poland, Mr. Satish Bakhda, Head of Operations at Rikvin, a Singapore company registration specialist, said, "Even though the EU-Singapore Free Trade Agreement has yet to be concluded, the enhanced DTA with Poland will provide an avenue for Singapore firms to engage in cross-border trade in Europe with the certainty of a platform to settle tax disputes as well as the absence of double taxation. We are optimistic that Singapore's business community, along with Polish companies that have a presence here, or wish to do business in Singapore, will welcome this move."
In 2011, Poland was Singapore's 70th largest trading partner, with total trade amounting to S$646.9 million, up from S$606.5 million in 2010.
OTHER AREAS OF COOPERATION
Besides enhancing the provisions of the DTA, both economies have discussed strengthening links in the areas of trade, culture, education and research.
During the meetings, Singapore Prime Minister Lee Hsien Loong suggested for example, more international forums such as the Asia-Europe Meeting and the ASEAN-EU Dialogue Partnership to explore new partnership opportunities. He also recommended having Polish representation at the Singapore Writers Festival and a closer partnership between the Singapore and Warsaw's art museums to develop the countries' cultural ties.
In addition, he highlighted the importance of student exchanges as well as collaboration in science and technology with Poland's leading universities in order to advance research and partnership opportunities.
"In gist, the recent visit by Prime Minister Tusk and his delegation is a promising indication of closer political, economic and cultural cooperation between Singapore and Poland to come. The DTA and discussions for further cooperation also set the stage for the oncoming FTA with the European Union and in general, signals more opportunities for the business communities from both economies," affirmed Mr. Bakhda.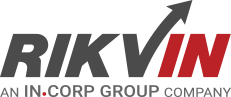 Rikvin's content team includes in-house and freelance writers across the globe who contribute informative and trending articles to guide aspiring entrepreneurs in taking their business to the next level in Asia.