Singapore company registration specialist Rikvin is happy to announce the launch of its newsletter, RikvinConnect.
In gist, the inaugural issue contains a quick digest of information pertaining to doing business efficiently in Singapore. First of all, it showcases a salient government program, the Productivity and Innovation Credit Scheme (PIC Scheme), which is designed to help enterprises move up the value chain but has yet to gain traction in spite of the benefits it confers.
Secondly, the newsletter highlights a vital change in Singapore's business regulatory environment as well as new features in the Rikvin Learning Center. Last but not least, the newsletter turns the spotlight on an esteemed client.
Commenting further on the decision to launch RikvinConnect, Ms. Chris Lim, General Manager of Rikvin, said, "We decided to produce a short and easy-to-digest newsletter as a way of saying thank you to our clients and visitors for their continued patronage and faith in our services."
"In the coming months, our subscribers can look forward to more succinct updates about the city state's business regulatory updates, new services offered by Rikvin and new features on our website. In addition, we welcome our clients and subscribers to tell us what they'd like to see in their upcoming issues of RikvinConnect," she added.
The first issue of RikvinConnect is available for download at https://www.rikvin.com/newsletter/rikvinconnect-november-2012/.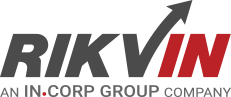 Rikvin's content team includes in-house and freelance writers across the globe who contribute informative and trending articles to guide aspiring entrepreneurs in taking their business to the next level in Asia.