In a bid to further reduce regulatory burden as well as compliance duties faced by businesses and individuals looking to do business in Singapore, Singapore's Ministry of Finance (MOF) has recently accepted 192 and modified 17 recommendations to the Singapore Companies Act.
The review of the Act was undertaken by a steering committee appointed by MOF in 2007. After a careful review, the Committee is optimistic that its recommendations will benefit a spectrum of stakeholders including larger companies, small and medium-sized enterprises (SMEs), retail investors and company directors. The recommendations will be incorporated into a draft amendment bill and in Q1 2013, MOF will conduct a public consultation to draw feedback on the draft bill.
To help firms grasp the updates that will impact their business well ahead of the public consultation, Singapore company registration specialist Rikvin has published the 2012 Proposed Changes to the Singapore Companies Act.
The page includes some of the key recommendations set forth by the steering committee. It is categorized into two key areas – directors and shareholders, and company administration.
DIRECTORS AND SHAREHOLDERS
Rikvin's overview covers the salient amendments relating to company directors and shareholders. They include 1) the appointment of directors; 2) corporate directorships; 3) loss of office and retirement of directors; 4) extending disclosure requirements for directors to CEOs; 5) allowing directors to provide alternate addresses in ACRA's registers; and 6) the right to demand a poll and minority shareholder rights.
COMPANY ADMINISTRATION
Under the category of company administration, the salient recommendations pertain to 1) the creation of a new small company criteria for exemption from statutory audits; 2) the use of share capital; 3) the issuance of shares with multiple and non-voting rights; 4) easing regulatory burden for dormant companies; 5) making ACRA the definitive register of directors, secretaries and auditors of companies in Singapore; 6) merging the Memorandum and Articles of Association; and 7) liberalising rules governing electronic transmission of documents.
Commenting on the amendments to the Companies Act, Mr. Satish Bakhda, Head of Operations at Rikvin affirmed, "In recent months, the business community in Singapore has been abuzz with the question of whether the rising costs of doing business and tighter competition for talent will squeeze their operations in the long run. In spite of tighter measures, Singapore has nonetheless emerged as the easiest place to do business for the 7th year running. By increasing the awareness of the slated changes to the Companies Act, we hope that the business community here can meaningfully participate in the public consultation in Q1 2013 and collectively contribute to legislation that benefit all stakeholders, prior to their passing."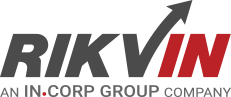 Rikvin's content team includes in-house and freelance writers across the globe who contribute informative and trending articles to guide aspiring entrepreneurs in taking their business to the next level in Asia.