In less than a month, and as part of its move to raise the bar with regards to quality of foreign talent, Singapore will roll out yet another calibration of the Singapore work visa framework, and this time, of the Singapore Personalised Employment Pass (PEP).
According to Singapore's Ministry of Manpower (MOM), the refined measures are part of its strategy to maintain the quality of foreign talent and more specifically, to ensure that the PEP remains as the core employment visa for high-caliber professionals.
NEW ELIGIBILITY REQUIREMENTS
Hence, with effect from 1 December 2012, the PEP's qualifying salary threshold has been significantly increased, from a minimum fixed salary of S$34,000 per annum, to a whopping S$144,000 per annum. As such, under the new framework, candidates such as the following, will be eligible to apply for the PEP:
P1 Pass holders who earn a fixed monthly salary of at least S$12,000; and
Overseas applicants who are not unemployed for longer than 6 consecutive months and whose last drawn fixed monthly salary was at least S$18,000.
Under the new framework however, the PEP will be issued for a period of 3 years, down from 5 years. It remains a non-renewable pass.
Commenting on the refined PEP framework, Mr. Satish Bakhda, Head of Operations at Singapore work pass specialist Rikvin said, "The new qualifying criteria clearly spells out that only top-tier professionals will be able to apply for the PEP and that it is the most exclusive work visa available to deserving candidates. By setting the bar high, the new framework then excludes other skilled professionals from applying under this category, and sieves out only the creme de la creme of talent to enjoy PEP privileges."
Nevertheless, the current framework still applies until the end of November 2012. In addition, the new framework will not immediately affect existing PEP holders. Current PEP holders will have until 31 December 2014 to meet the new minimum fixed salary requirement of S$144,000 per annum.
Another perk under the new framework is that new PEP holders are accorded dependant privileges enjoyed by P1 Pass holders i.e. the ability to relocate not only one's spouse and children, but parents as well.
"While the requirements set by the new framework may potentially close doors for some aspiring Q1 and P2 pass holders, it will ensure that the quality of PEP applicants remain high. In turn, this is aligned with the national vision to up the ante on quality of workforce, in general," affirmed Mr. Bakhda.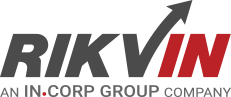 Rikvin's content team includes in-house and freelance writers across the globe who contribute informative and trending articles to guide aspiring entrepreneurs in taking their business to the next level in Asia.