Singapore employment visa specialist Rikvin, has just released the Singapore Employment Act Guide. The detailed guide provides an overview of the Employment Act in Singapore as well as the most basic components that entail an employment contract or Contract of Service (CoS) in Singapore.
For ease of understanding, the information in this guide is divided into two major section sections – 1) the scope of the Employment Act and 2) the Employment Contract or Contract of Service.
THE SINGAPORE EMPLOYMENT ACT
As the city-state's main labor law, the Singapore Employment Act is in line with international labor legislation and establishes the minimum standards for the terms and conditions of an employment contract in Singapore. It also spells out the rights and responsibilities of employers as well as employees under a Contract of Service.
Employment terms must be equal to or more favorable than the conditions set out by the Act. Hence, the provisions of the Employment Act will take precedence in the event that the terms of a contract are not as favorable. In turn, the Act provides adequate protection to all vested parties (labor, industrial and government) in the process of employment.
Commenting further, Mr. Satish Bakhda, Head of Operations at Rikvin, said, "The Singapore Employment Act Guide that we've published aims to provide both prospective entrepreneurs and employees a basic understanding of the legislation so that they are aware of their rights and duties under an employment contract in Singapore. By knowing one's rights and duties as an employee or a potential employer as well as who is covered under the Employment Act, one can better negotiate a fair contract before hiring or considering employment."
COMPONENTS OF AN EMPLOYMENT CONTRACT
According to the Act, a Contract of Service (CoS) must contain key components such as 1) job designation and scope of work, 2) commencement of duties, 3) salary and overtime remuneration, 4) work hours per week or day, 5) employee's benefits, e.g. rest days and annual, medical and hospitalization leave; and 6) conditions for termination of employment contract.
In Rikvin's comprehensive Singapore Employment Act Guide, the following components of an employment contract are explained clearly and concisely:
Commencement and termination of a Contract of Service;
Salary and deductions;
Hours of work, overtime and rest days;
Central Provident Fund contributions;
Employment of children & young persons;
Leave and Holidays – annual, medical, maternity and childcare leave as well as public holidays; and
Terms for retirement, re-employment and retrenchment.
"It is our sincere hope that this guide will help more people, citizens and Singapore work pass holders alike, understand their basic rights as employees in Singapore. It is important that people know their rights and protect themselves against possible unethical behavior on the part of errant employers. On the other hand, we also want young companies and startups to be able to navigate the employment process and better understand their duties and responsibilities as fair employers," affirmed Mr. Bakhda.
Related read: 3 Ways for Professionals to Get Work Visa in Singapore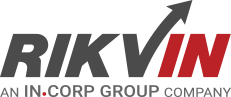 Rikvin's content team includes in-house and freelance writers across the globe who contribute informative and trending articles to guide aspiring entrepreneurs in taking their business to the next level in Asia.