The Economist Intelligence Unit's (EIU) Liveability Index has recently ranked Beijing as one of the worst cities to live this year, giving it a 4.5 out of 5 score for pollution.
The EIU surveyed over 70 cities and considered 30 indicators in the areas of social stability, infrastructure, education and culture, before announcing these rankings. Even though Beijing boasts of a world-class infrastructure and other features associated with being the capital of world's second-largest economy, the city has witnessed a large-scale exodus in recent times.
Even some high-profilers such as Charlie Custer, Beijing-based Editor-in-chief of the ChinaGeeks blog, left the city recently citing air pollution as one of the main reasons. "The cancer rates in Beijing have risen 60% over the past decade even while smoking rates have remained steady. Studies this spring confirmed a link between air pollution and premature death, even in places far less polluted than Beijing. A World Bank study reportedly found that in China, poor air quality causes nearly a million premature deaths each year. That might not sound like a lot, but some back-of-the-napkin calculations based on China's death rate show that more than 8% of all deaths in China are premature and related to air pollution," wrote Mr. Custer in his blog.
On the other hand, air pollution in Singapore is well-regulated under the Environmental Protection and Management (Air Impurities) Regulations, 2000. A sum of S$75 million has also been set aside for the next four years to support agencies such as Singapore Green Building Council, and the Waste Management and Recycling Association.
Company registration specialist Rikvin is optimistic that Singapore's greener slate puts it in good stead to be positioned as a thought leader for sustainability and environmental issues in Asia. This in turn, may bode well for its reputation as a business destination.
"As people are becoming more and more health conscious, governments can no longer afford to ignore the need for a clean and green environment. Singapore is definitely showing the way forward with increasing investments in green building, efficient public transportation and creating green spaces. The electronic road pricing (ERP) system for example, eases traffic congestion, and Certificate of Entitlement (COE) framework to control the number of private vehicles on road are also laudable efforts towards this goal," said Mr. Satish Bakhda, Head of Operations at Rikvin.
The results to date are evident. According to the Mercer's 2011 Quality of Living survey, Singapore was ranked first in Asia and the only city from world's largest continent among the top 25. "As shown by Mercer rankings over the years, Singapore has proved to be the favorite among expatriates in Asia and those who choose to apply for a Singapore employment pass. Apart from political stability, high personal safety, wealth of public services and recreational provisions, a pragmatic visa and immigration framework, low pollution levels also play a very important role in enticing foreign entrepreneurs and investors to relocate and start a Singapore company," concluded Mr. Bakhda.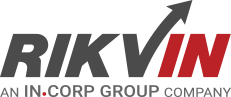 Rikvin's content team includes in-house and freelance writers across the globe who contribute informative and trending articles to guide aspiring entrepreneurs in taking their business to the next level in Asia.