Singapore company formation specialist Rikvin has today launched its new and improved website, https://www.rikvin.com. The enhanced website aims to equip enterprises ranging from SMEs to multinational firms, professionals and investors with information that help them determine the most favorable course of action for themselves and their businesses.
"We are very pleased to launch the new and improved Rikvin.com. The site aligns with our longstanding mission to serve as a one-stop shop for people who want to be a part of Asia's business epicenter," said Mr. Satish Bakhda, Head of Operations said.
The site, which was developed in consultation with various stakeholders, presents a cleaner layout and navigational structure. Other salient features include:
Comprehensive range of business services
The site features Rikvin's wide array of business services and correspondingly maintains a transparent approach to pricing. "Through Rikvin.com, one can see that we spell out all service costs and how quickly we can process your request. This means that a potential client will not be hit with hidden charges; they know exactly what they're getting and when," added Mr. Bakhda.
A new and improved learning center
The new and improved learning center features information ranging from Singapore Company Registration, Singapore work visas, understanding Singapore corporate and personal taxes as well as compliance duties. It also features industry-specific guides, frequently-asked questions (FAQs) and downloadable guides on a variety of Singapore business-related matters.
Practical business insights
The enhanced site also highlights Rikvin's practical business insights in the blog and press release sections.
"On a daily basis, visitors to Rikvin.com can quickly digest our perspective on Singapore's latest business regulatory updates, current affairs and reports that impacts our client's businesses. As our website is constantly a work in progress, Rikvin.com will continue to function as an important communications tool to potential and existing clients who wish to relocate or set up their company in the world's easiest place to do business," added Mr. Bakhda.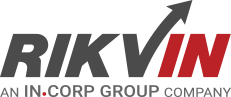 Rikvin's content team includes in-house and freelance writers across the globe who contribute informative and trending articles to guide aspiring entrepreneurs in taking their business to the next level in Asia.