Singapore's Health Promotion Board (HPB) has recently enhanced its Workplace Health Promotion (WHP) grant in a bid to encourage small and medium-sized enterprises (SMEs) in sustaining their workplace health programs. Singapore company registration specialist Rikvin is optimistic that the enhanced WHP framework will benefit SMEs that are keen but do not have sufficient resources to roll out health programs for their employees.
The revised WHP grant is open to any Singapore-incorporated company which has at least 30% local shareholding, a minimum of five employees with CPF contribution, and the total workforce not exceeding 200.
It covers a wide range health promotion activities including initiatives to promote mental health as well as health awareness, weight management, smoking cessation, manage chronic diseases, as well as purchasing fitness-related equipments.
SMEs with 21 – 200 employees are eligible to a total grant quantum of S$15,000, while companies with 5 – 20 employees are eligible for S$10,000 worth of WHP grants. Out of the three components of the grant – general health, targeted interventions, mental health – companies may also co-fund 20% for the general health component.
"Aside from general and mental health, SMEs should tap the WHP grant for targeted intervention programs spread over a minimum of 12 weeks. Employees with unfavorable health practices or conditions such as smoking or obesity require behavioural changes that will help them live healthier lives. So in a way, this grant helps SMEs trim additional costs arising from value-added health programs as well as encourage their employees to live healthier lives," said Mr. Satish Bakhda, Head of Operations at Rikvin.
SMEs may also engage WHP consultants to assist in the planning and implementation of health projects, whose fees can, in turn, be funded by the grant. Companies may also apply for the WHP grant as newcomers, or when the company attains award in the respective Singapore Health Award categories of Bronze, Silver, Gold and Platinum. The approvals are granted for 12 months, in which time 80% of the grant must be utilised.
Further analysis by Rikvin shows that for SMEs that have been cash-strapped, the WHP presents an opportunity to provide health programs for employees.
"As conveyed in this year's Budget statement, Singapore companies will have to look into their operational strategies and figure out ways to function in a more productive manner. Programs such as the Productivity and Innovation Credit Scheme, and the WHP Grant are vital to help SMEs cope with rising business costs and changing labor regulations. Therefore, entrepreneurs who want to register a Singapore company may in turn position themselves as value-added employers and attract the best workers amid a tight labor market, should they apply the right strategies and tap these programs," concluded MR. Bakhda.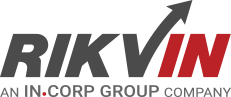 Rikvin's content team includes in-house and freelance writers across the globe who contribute informative and trending articles to guide aspiring entrepreneurs in taking their business to the next level in Asia.