Singapore's Ministry of Manpower has recently released a "Labor Market, First Quarter 2012" report, detailing key data regarding Singapore's labor market. In gist, the report furnished that there was a A slight softening of the labor market in Q1 2012. Employment creation and manpower shortages have eased, indicating that job vacancies have also declined.
The key findings from the report include:
A slight moderation in job creation
Total employment rose by 27,200 in Q1 2012, representing a smaller increment vis-a-vis Q4 2011 ( 37,600) and Q1 2011(28,300).
Long-term unemployment has increased
There are 59,100 unemployed residents in March 2012. 0.7% or 14,000 of the total resident labor force have been jobhunting for at least 25 weeks in March 2012. This represents a y-o-y increase from 11,800 or 0.6% in 2011.
Job openings declined, indicating that manpower shortages have eased.
The number of job vacancies declined by 5.1% y-o-y to 46,800 in March 2012. After adjusting for seasonality, job vacancies declined by 9.7% over the quarter to 50,000, though this was still higher than 49,200 registered in September 2011. The seasonally adjusted ratio of job vacancy to unemployed persons fell to 105 job openings for every 100 job seekers in March 2012 instead of 120 per 100 in December 2011.
According to a recent Forbes report titled Immigrants Are The Lifeblood Of U.S. Startups, virtually half of the top 50 venture-funded firms in America were founded or co-founded by immigrants. Furthermore, the article stressed that talented immigrants play a vital role in the creation and expansion of American companies and the culture of entrepreneurialism. Similarly, Singapore's continued economic success has hinged on its open door policy to foreign investments and company setup.
Singapore company registration specialist, recommends foreign entrepreneurs and investors to choose Singapore as a viable company formation location, and in turn, play their role in supporting Singapore's vision to create better career opportunities for the core Singaporean workforce.
"As SMEs hire more than 60% of Singapore's workforce, it is vital to ensure that the Republic continues to maintain an open door policy to businesses and investments. This would thereby entice entrepreneurs, local or foreign, with promising business ideas to form a Singapore company and in turn generate interesting employment opportunities," affirmed Mr. Satish Bakhda, Rikvin's Head of Operations.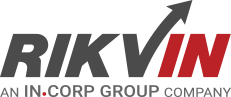 Rikvin's content team includes in-house and freelance writers across the globe who contribute informative and trending articles to guide aspiring entrepreneurs in taking their business to the next level in Asia.