Singapore's Minister of State for Manpower and National Development Mr. Tan Chuan-Jin has recently approved the Promotional Framework for Occupational Safety and Health (OSH) Convention (C187) set forth by the International Labor Organization (ILO).
At the Geneva International Labor Conference, the Singapore Ministry of Manpower (MOM) deposited the instrument of ratification with the ILO, officially making Singapore the 23rd member state and the fourth country in Asia to ratify the Convention.
Singapore company formation specialist Rikvin applauds the move, stating that the ratification of C187 is further testament to Singapore's commitment to implementing sound national policies on workplace safety and health (WSH).
Mr. Satish Bakhda, General Manager and Head of Operations at Rikvin, explained, "Convention No. 187 requires ratifying member states to take progressive action to establish a safe and healthy work environment through national policies and programs. The goal is to prevent workplace injuries, diseases, and deaths through social dialogue and tripartism. By aligning to international labor standards, Singapore will make significant progress in ensuring better workplace safety and health outcomes."
Analysis by Rikvin shows that Singapore has achieved substantial growth in terms of workplace safety and health policies in recent years. Before C187 was ratified, a comprehensive national WSH Strategy 2018 was launched to implement a long-term approach to improve work environments, work processes, worker behaviour, and WSH practices in general.
The ratification of C187 augments these ongoing efforts by aligning Singapore's WSH strategy with international standards.
"This sends the message that the safety and health of our labor force is a major priority in Singapore's national agenda," Mr. Bakhda added.
According to recent data collated by ILO, approximately 317 million workplace accidents and 2.3 million workplace deaths occur worldwide annually.
In Singapore, through the enactment of the Minister of Manpower's WSH Act, occupational fatalities were effectively reduced from 4.9 fatalities per 100,000 laborers in 2004 to 2.3 fatalities per 100,000 workers in 2011. With the recent C187 ratification, Singapore aims to further reduce the national occupational fatality rate to less than 1.8 per 100,000 workers by 2018.
"Singapore has always been at the forefront of sustainable improvements in WSH standards," Mr. Bakhda elaborated. "With the ratification of C187, we cement our role as a leader not only in the region but globally as well. This may then entice more entrepreneurs and investors to form a Singapore company."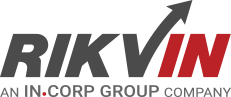 Rikvin's content team includes in-house and freelance writers across the globe who contribute informative and trending articles to guide aspiring entrepreneurs in taking their business to the next level in Asia.