Last week, Singapore hosted the Singapore International Jewellery Show (SIJS) 2012, its biggest jewellery exhibition to date. SIJS 2012, which featured US$120 million worth of gems and jewellery from 20 countries, also served as a platform for the Singapore government to express its interest in developing the republic into a regional jewellery hub.
Additionally, the show aimed to attract buyers and sellers from the Southeast Asian region to Singapore. Going by the response from traders, buyers and the general public during the show, experts believe that Asia's already strong jewellery sector is set to soar even further.
Today, the regional jewellery industry is worth more than US$50 billion. Over the next five years, the industry is set to grow 10% – 15%, in tandem with rising affluence in Asia.  India leads the chart, as it is the world's largest consumer of gold jewellery and third largest consumer of polished diamonds. India is also the largest resource hub in diamond cutting and processing. In March 2011, India's jewellery exports registered US$43 million. Other major jewellery markets in Asia include China and Japan.
Moving forward, the SIJS organizers will launch an online business matching program in Q3 2012 to provide a platform for exhibitors as well as small businesses to reach out to overseas buyers.
RAISING PRODUCTIVITY
"Recognizing the city-state's unique location and potential for capacity building, the Singapore government has embarked on various initiatives to equip Singapore jewellers with the necessary tools to build on their inhouse design capabilities and tap the flourishing Asian markets," said Mr. Satish Bakhda, Head of Operations at Rikvin, a Singapore Company Registration specialist.
For example, Singapore-bred brands such as Aspial-Lee Hwa and SK Jewellery are benefiting from the Productivity & Innovation Credit (PIC) scheme to fund design research and develop innovative new collections.
Moreover, to facilitate development of a new refining and trading cluster in Singapore, the import and supply of investment-grade precious metals will be exempt from the currently-in-place 7% GST (Goods and Services Tax) with effect from 1 October 2012. In addition, the Inland Revenue Authority of Singapore (IRAS) will initiate new measures to ease the cash flow of qualifying refiners and local consolidators of precious metals. This will apply to payment of GST on the import and purchase of raw materials used in refining the precious metals into investment-grade form.
PRIVATE PUBLIC SECTOR COLLABORATION
The Singapore Jewellers Association (SJA), along with the chemical standard committee of SPRING Singapore, have also collaborated to develop the "Specification for Fineness and Marking for Articles of Precious Metals." The Specification, which is expected to be ready by Q4 2012, will inject added confidence in the local gold jewellery retail trade. For additional safeguards, the SJA is exploring the possibility of establishing a gold jewellery accreditation program with authorized test laboratories to certify local jewellers.
"The government is also providing financial assistance to the industry for raising productivity through initiatives such as radio-frequency identification to improve inventory management, and upgrade its customer relationship management system to capture customers purchasing profiles. These steps, while boosting Singapore's business-friendly image, are also testament to its preference among foreign entrepreneurs looking for an alternative safe investment jurisdiction to register a company," concluded Mr. Bakhda.
---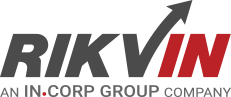 Rikvin's content team includes in-house and freelance writers across the globe who contribute informative and trending articles to guide aspiring entrepreneurs in taking their business to the next level in Asia.