Trafigura has recently announced the move of its legal headquarters from Switzerland to Singapore. The event not only brings to light the city-state's low-tax regime especially under the Global Trader Program; but reaffirms Rikvin's commitment to assist trading companies with attaining the GTP status in Singapore. Rikvin is in turn confident that Trafigura's move will attract more global commodity traders to Singapore.
"Trafigura's relocation is a big boost for Singapore to emerge as a world's commodities trading hub amidst competition from other financial centers such as Dubai, Hong Kong and Shanghai. Firstly, Singapore corporate tax rate stands at 17% as compared to 21% in Switzerland. Secondly, Singapore is more open to tax rates negotiations, with firms enjoying a 5 – 10% tax concessions via the Global Trader Program (GTP)," informed Mr. Satish Bakhda, Head of Operations at Rikvin, a Singapore Company Registration specialist.
According to International Enterprise (IE) Singapore, the republic has recently sweetened the deal under the GTP in order to attract high-growth international trading companies to use Singapore as their regional base to conduct a wide variety of trade-related activities, ranging from procurement to distribution.
The enhanced list of qualifying products and commodities include petroleum and petroleum products, agricultural commodities and bulk edible products, building and industrial materials, consumer products, industrial products, machinery components, metals and minerals, electronic and electrical products and carbon credits.
"This reaffirms our vision when we launched our services to assist trading companies with attaining the GTP status in Singapore. The widened scope of GTP will strengthen Singapore's commodity markets, facilitate better risk management among GTP companies and generate spin-offs for the entire financial sector, encouraged by Trafigura's move to the city-state," added Mr. Bakhda.
Also, as expressed during the last World Economic Forum, Singapore trumps Switzerland in the supply of qualified and skilled workforce, a number one concern for doing business in Switzerland. Meanwhile, Switzerland, which is already facing growing pressure from the EU to reduce 'fiscal holidays' for trading companies, is also hit hard by a global campaign against tax fraud, which in turn has affected its banking revenues.
On the other hand, trading sales in Singapore nearly doubled last year, as compared to 2010, and reached US$1tn, according to government estimates. The workforce directly involved in commodity trading also climbed by 17% y-o-y and reached about 12,000 strong in 2011, which in turn represents an increase of over 40% in the last five years. Apart from being an oil trading hub, the city-state is growing in importance in minerals, metals, and agricultural commodities.
"Geneva is still a long-way ahead of Singapore in terms of trading business as it holds approximately 35% of global oil trading volume vis-à-vis Singapore's 15%. It also tops grains trading at 35% while Singapore has 20% market share. However, going by all the signs, Singapore is in good stead to supercede Geneva. Singapore's position as a major maritime and aviation hub, proximity to emerging markets, ease of doing business, high quality of life and green environment are all working in its favor. This is different from a city such as Geneva which is in closer proximity to markets where credit is drying up and the economy is more sluggish," added Mr. Bakhda.
Additionally, a recently published study by PricewaterhouseCoopers (PwC) also said that Singapore's strong bilateral relationships with South America, Africa, Asia and the Middle East (SAAAME) presents untapped opportunities for Singapore as a key intra-trading center. Singapore's success in attracting more commodity traders will hinge on its ability to attract the right collaborators to tap key markets as well as to mitigate unfamiliar risks.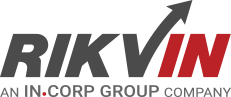 Rikvin's content team includes in-house and freelance writers across the globe who contribute informative and trending articles to guide aspiring entrepreneurs in taking their business to the next level in Asia.