Singapore is cast in good light as an attractive location to set up clinical trials research centres of multinational pharmaceutical and biotechnology companies, says Rikvin, a leading company registration specialist in Singapore.
This comes on the back of Medpace's announcement of a brand new, state-of-the-art clinical research laboratory last week in Singapore. Medpace, which is an international clinical research organization (CRO) that provides core laboratory services for drug, biologic and medical device programs, has chosen to establish its central laboratory in Singapore in order to serve and support new and existing pharmaceutical clients in the Asia-Pacific region.
"As a host to the regional headquarters of the world's seven top pharmaceutical companies, and all of the top ten medical technology companies, it is no wonder that Medpace has chosen Singapore to expand and conduct their cutting-edge research and development (R&D). We anticipate that more clinical research and biomed businesses will come to Singapore at a faster clip", declares Ms. Christine Lim, General Manager of Rikvin.
According to EDB Singapore, the country's clinical research scene has grown steadily over the last 20 years. In part, this is because the Government encourages such advanced research, innovation and enterprise and continues to pump S$3.7 billion until 2015 to improve existing R&D infrastructure.
In its bid to attract biomedical science research companies, the Government of Singapore has not only built seven research institutes and five research consortia, but also pledged S$16.1 billion till 2015 to further enhance the world-class clinical research ecosystem of Singapore that is already vibrant with over 50 biomedical science research companies actively conducting R&D. Over 30 of these companies are among the world's leading biomedical science and pharmaceutical companies, such as MSD, GSK and Novartis, which have established their regional clinical trials centres in Singapore to propel their R&D in drug discovery and development.
The primary pull factor for these companies to come to Singapore apart of its world-class clinical research infrastructure, is that the Republic is generous with a number of incentives to biomedical sciences businesses from around the world to set up here. These incentives are as follows:
TRANSLATIONAL & CLINICAL RESEARCH FLAGSHIP PROGRAMME
The TCR programme allows biomedical science research companies to engage in meaningful research that can be translated to solve healthcare problems by providing them with a five-year budget of S$25 million.
COMPETITIVE RESEARCH PROGRAMME (CRP)
The CRP funds a range of novel research ideas that can be developed into core capabilities for new industries over time. This competitive programme offers researchers up to S$10 million to conduct research from three to five years.
HEALTH SERVICES RESEARCH – COMPETITIVE RESEARCH GRANTS (HSR-CRGs)
The HSR-CRG is a research grant of maximum S$1 million that is awarded by the Ministry of Health since 2009 to conduct research and translate it to health care policies and practice over two years.
"Singapore is fast developing the world's leading biomedical sciences cluster and will continue to attract biomedical sciences and clinical research companies to its shores", affirms Ms. Lim.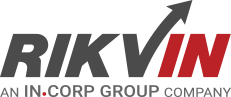 Rikvin's content team includes in-house and freelance writers across the globe who contribute informative and trending articles to guide aspiring entrepreneurs in taking their business to the next level in Asia.