Following a report on the Guardian last month, that the Italian government views youth unemployment as one of its top priorities, Singapore and Italy have today pledged to enhance partnerships between their small to medium-sized enterprises (SMEs). The partnership was formalised in a Memorandum of Understanding (MOU) signed by SPRING Singapore and the Italian Ministry of Economic Development.
Singapore company incorporation specialist Rikvin anticipates that the partnership will also deepen ties between the two economies and produce positive results for both parties.
Analysis by Rikvin shows that former partnerships between Italian and Singapore companies, particularly the Singapore Furniture Industries Council (SFIC) and FederlegnoArredo (Italian Federation of Wood, Cork, Furniture and Furnishing Industries) as well as Federmobili (National Association of Furniture and Furniture Shops in Italy) in 2009 and 2011 have borne fruition for both parties. In 2011, total trade between the countries registered S$5.7 billion.
Singapore companies have also made inroads into Italy, and invested approximately S$222 million in the country in 2012. The current MOU will see more collaboration specifically in the areas of food, fashion, lifestyle products, conventional and alternative energies, and industrial machineries.
Italy is Singapore's sixth largest trading partner in the European Union (EU) and the 12th largest EU investor in Singapore. More than 300 Italian companies have a presence in the city state and have opted to form a company in Singapore, primarily in the services, electronics and chemical sectors. Last year, bilateral trade amounted to S$5.5 billion.
Furthermore, similar to Singapore, SMEs contribute to a bulk (80%) of total employment in Italy. Commenting on the MOU, Mr. Satish Bakhda, Head of Operations at Rikvin said, "For Singapore SMEs, this presents opportunities to boost their competitive edge in the European market. For Italy, this represents part of a larger strategy to lower its record high youth unemployment rate. We are positive that this partnership will benefit Italy and contribute to creating more jobs for Italian youths."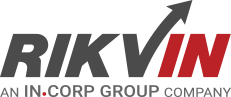 Rikvin's content team includes in-house and freelance writers across the globe who contribute informative and trending articles to guide aspiring entrepreneurs in taking their business to the next level in Asia.