Singapore has released an Enhanced HR Capability Toolkit to help companies manage their human resources more effectively.
Singapore company registration specialist Rikvin recommends the new toolkit, stating that this will help small and medium enterprises (SMEs) bolster their capabilities through better and enhanced techniques.
Developed in partnership with SPRING Singapore and the Singapore National Employers Federation (SNEF), the resource was officially launched by Mr. Lee Yi Shyan, Senior Minister of State, Ministry of Trade and Industry and Ministry of National Development last week.
According to Minister Lee, the new Human Resource (HR) Capability Toolkit aims to strengthen HR capabilities by targeting specific problem areas and promoting good HR practices.
In particular, two new modules – including (1) talent management and succession planning, and (2) employee relations – were designed to help Singapore companies attract and retain talent better.
To date, the toolkit has registered more than 36,000 unique downloads, with approximately 3,800 SMEs benefiting from the free HR advisory and information resource. In addition, a total of 180 SMEs have opted to undertake HR capability development projects.
Moreover, an advanced HR portal was created to enable companies to access case studies of HR best practices as well as locate advisory services from specific HR consultants. Simultaneously, SMEs may also browse through a wide range of relevant articles and events.
"The new toolkit is an excellent resource not only for entrepreneurs keen to form a Singapore company, but for established firms seeking to augment their competencies as well," observed Mr. Satish Bakhda, General Manager and Head of Rikvin Operations.
"Indeed, Singapore's commitment to help SMEs succeed is nothing short of remarkable. This, among other factors, is integral to our reputation as a world class business hub," he concluded.
In addition to the enhanced HR Capability Toolkit, Singapore also offers SPRING's Innovation and Capability Voucher (ICV) and IDA's iSPRINT program to thrust SMEs towards continuous self-improvement.
The eight key areas covered in the toolkit are :
Manpower Planning
Assessing current workforce capabilities, demographics and determining future workforce requirements
Recruitment and Selection
Soliciting applicants and assessing their suitability to fill recently-vacated or newly-created positions
Compensation and Benefits
Designing and managing market-competitive compensation and benefits strategies and programmes
Performance Management
Maintaining or improving employee job performance through objective-setting, appraisal, coaching and feedback
Learning and Development
Planning for and conducting activities that develop employee capabilities, knowledge and know-how to meet business, organisational and individual needs
Career Management
Establishing policies and processes which enable employees to set career objectives and determine appropriate educational and developmental programmes to further develop their skills to achieve short-term or long-term career objectives
Talent Management & Succession Planning *New!*
Talent Management involves identifying, managing and retaining talents to be groomed into future leadership for the company. Succession planning involves creating a strategy and plan for succession to take place. This includes identifying competencies required of the successors for the critical roles & the time period
Employee Relations *New!*
Developing, maintaining and improving employer-employee relations through building a strong and cohesive company culture and enhancing internal communications
Under the toolkit, each of the areas will cover :
Framework and key guidelines on how to execute the HR activities and functions;
Tips and pointers on how to manage specific HR matters; and
Tools and templates which companies can use immediately, or with some customization, to meet company needs.
Interested SMEs may visit the HR Portal to download the enhanced HR Toolkit.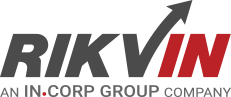 Rikvin's content team includes in-house and freelance writers across the globe who contribute informative and trending articles to guide aspiring entrepreneurs in taking their business to the next level in Asia.