Singapore and Latin America have recently signed two agreements to strengthen bilateral trade, including a Memorandum of Understanding (MoU) with the Government of the Federal District of Brazil to tap the nation's capital, Brasilia.
Singapore company formation specialist Rikvin views this collaboration as a major catalyst for developing mutual business interests and increasing the flow of cross-regional investments.
Signed on October 3 at IE Singapore's Latin Asia Business Forum (LAB 2012), the agreements focused on exploring education opportunities to target the next generation of business executives to sustain the expansion of Singapore businesses into Latin America.
Through internship programs and partnerships with tertiary institutions, the Republic aims to develop a pipeline of qualified talent who can engage the region more effectively, thus addressing the manpower shortage of companies who seek expansion.
The National University of Singapore (NUS), Singapore Management University (SMU) and the Singapore University of Technology and Design have confirmed their support for the program.
In addition, Singapore will focus on priority sectors of the Federal District of Brazil, including tourism, logistics, urban solutions, infocomm technology, and environment services, among others. In line with this, relevant market and economic knowledge will be exchanged through joint training, symposia, and seminars.
"Singapore and Latin America have always maintained strong business ties. Last year, Latin America-Singapore bilateral trade amounted to $37.9 billion, up 37% from the preceding year," explained Mr. Satish Bakhda, General Manager and Head of Rikvin Operations.
"The recent collaboration will reinforce Singapore presence in that mineral-rich region, which houses 13% of the world's total oil production. To date, there is a growing interest among entrepreneurs who seek Singapore incorporation to expand their operations to Latin America. As these agreements pave the way for new opportunities, there is enormous potential for mutual productivity and economic growth," he added.
Meanwhile, Asia and Latin America continue to foster strong bilateral investments, with 2011 trade reaching a total of over $440 billion. Next to the US, Asia is Latin America's largest investment partner.
The Latin Asia Business Forum 2012, organized by IE Singapore, aims to promote investments, trade, and thought leadership between the two regions. In its ninth edition, the event attracted over 450 delegates from more than 10 Latin American countries.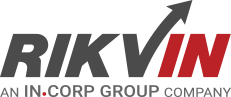 Rikvin's content team includes in-house and freelance writers across the globe who contribute informative and trending articles to guide aspiring entrepreneurs in taking their business to the next level in Asia.