Singapore company incorporation specialist recognizes the recent opening of Singapore's inaugural medtech hub as the latest move to 1) bolster Singapore's biomedical sector and 2) carve a larger slice of the global medtech industry pie.
Singapore Company Registration specialist Rikvin is confident that the recent opening of Singapore's inaugural medical technology (medtech) hub in Tukang Innovation Park, Jurong, represents a move to 1) bolster the Republic's biomedical sector and 2) motivate more international medtech firms to choose Singapore company formation. Rikvin is also optimistic that the new 7.4 hectare hub will help the Republic carve a larger slice of the global industry pie.
Analysis by Rikvin shows that Singapore's medtech industry has been growing rapidly over the past decade. According to data from the Republic's Economic Development Board (EDB), the said industry is in fact one of Singapore's fastest-growing sectors.
In 2011, the medtech industry registered S$4.3 billion worth of manufacturing output, representing almost three-fold of its output in 2000 (S$1.5 billion). In the very same year, Singapore's medtech firms hired 9,225 workers. This represented almost 60% of total biomed manufacturing hires in 2011.
Rikvin is optimistic that the opening of the dedicated medtech hub will serve the needs of a growing number of medtech firms that have opted for Singapore company setup and entice even more medtech firms to follow suit.
First of all, the MedTech Hub offers an integrated ecosystem with shared facilities which comply with Good Manufacturing Practice (GMP) and Good Distribution Practice (GDP) guidelines.This in turn allows medtech firms to enjoy significant cost savings and circumnavigate compliance risks.
Commenting further, Mr. Satish Bakhda, Head of Rikvin's Operations, said, "The medtech hub represents a one-stop shop for international firms that wish to reap maximum ROI. By having access to readymade manufacturing and supply chain facilities that comply with the strictest requirements, medtech firms that choose to form a Singapore companywill benefit from the substantial cost savings that could have been lost due to non-compliance or additional setup costs such as renovation."
"This in turn positions Singapore as an innovative solutions provider to the needs of medtech firms and position the industry for long-term growth. We anticipate that the Medtech Hub will be welcomed by medtech firms here and inspire more of such industrial ecosystems to be built in future."
"We also anticipate that the opening of the medtech hub will signal to medtech firms worldwide that Singapore is on track to carve a larger slice of the global industry pie; thereby inducing more related firms to choose Singapore company formation as the best option as they move Eastwards, " affirmed Mr. Bakhda.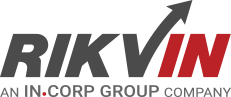 Rikvin's content team includes in-house and freelance writers across the globe who contribute informative and trending articles to guide aspiring entrepreneurs in taking their business to the next level in Asia.