Rikvin is optimistic that the Republic's Q1 GDP performance is a beacon of hope for 1) entrepreneurs in industries related to manufacturing and construction and 2) smaller enterprises keen on repositioning their businesses for growth.
Singapore company formation specialist, Rikvin, is optimistic that Singapore's Q1 GDP performance may spell good news for businesses this year – especially those related to the manufacturing and construction industries or those keen on repositioning themselves for growth.
According to advance estimates from Singapore's Ministry of Trade and Industry (MTI), the Republic's GDP has grown by 9.9% quarter-on-quarter (q-o-q) in Q1 2012. This represents an improvement from a 6.3% growth forecast and a rebound from Q4 2011's 2.5% contraction. On a year-on-year (y-o-y) basis, Singapore's GDP has grown by 1.6% in Q1 2012, exceeding economists' forecasts more than two-fold.
The manufacturing sector, which registered 14.7% q-o-q growth, contributed significantly to the stronger-than-expected performance in Q1 this year, having rebound from the previous quarter's 11.1% contraction. Another star industry, construction, also demonstrated a strong comeback with a 24.6% q-o-q growth following a 2.2% contraction in Q4 2011.
Commenting on the performance, Mr. Satish Bakhda, Head of Rikvin's Operations said, "The stronger-than-expected performance, particularly in manufacturing and construction, could indicate a rosier-than-expected year for firms in sectors closely-connected to these industries. For example, with more housing and infrastructure projects in the pipeline this year, we anticipate more interior design firms and raw materials traders to tap the growth momentum and opt for Singapore company setup."
"Furthermore, a recent Straits Times news article reported that many industry leaders from the construction, food & beverage and pharma industries have expressed a positive outlook and expansion plans for 2012," added Mr. Bakhda.
Analysis by Rikvin shows that the healthy performance in Q1 so far could add to this positive business sentiment and motivate more smaller Singapore-incorporated enterprises to realign their business in order to position themselves for growth.
"Singapore corporate tax is low as it is and has been instrumental to motivating more professionals to be entrepreneurial. However, Singapore is making it easier for entrepreneurs to set up shop, do business and move up the value chain through the enhancement of the Productivity and Innovation Scheme (PIC Scheme). We anticipate that more smaller enterprises will take advantage of this tax incentive scheme; and invest not only in technology or training but innovative strategies that will elevate their business ahead of the competition," affirmed Mr. Bakhda.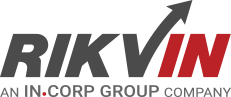 Rikvin's content team includes in-house and freelance writers across the globe who contribute informative and trending articles to guide aspiring entrepreneurs in taking their business to the next level in Asia.