Company incorporation specialist Rikvin agrees with DPM Shanmugaratnam's recent statement that Singapore has to maintain an open-door policy in order to stay competitive globally and to avoid further brain drain.
Rikvin agrees with Deputy Prime Minister Tharman Shanmugaratnam's recent statement that Singapore will lose its competitive edge if it proceeds to shut its doors on highly-skilled foreign professionals. Rikvin also opines that a closed-door policy on skilled foreign professionals will be detrimental to the Republic's economy and contribute to further brain drain.
DPM's Shanmugaratnam's statement draws reference to a recent survey by National University of Singapore's East Asian Institute. The study reports that Taiwan's closed-door policy has devitalized its economy and hurt its global competitiveness. Over a decade, the policy has also contributed to an exodus of talented professionals and diminished real income for those who chose to stay.
Analysis by Rikvin shows that Singapore has been experiencing brain drain in spite of its shining qualities and partly due to its open-door policy on foreign manpower. According to data from the Migration Policy Institute, as of June 2011, approximately 192,300 Singaporeans have emigrated and an average of 1,000 Singaporeans have applied for the "Certificate of No Criminal Conviction" monthly in 2010 to get permanent residence abroad.
In a bid to create a more inclusive growth environment for Singaporeans who are still residing in the island and to entice highly-skilled overseas Singaporeans to return to the Republic, the Singapore government has introduced the following measures.
Firstly, the Ministry of Manpower (MOM) has raised the bar for foreign professionals wishing to attain the Singapore work visa. Secondly, MOM has announced measures such as higher Dependency Ratio Ceilings and higher Foreign Worker Levies to moderate of the inflow of basic-skilled foreign labor. Additionally, the government is encouraging women, the elderly and the disabled to re-enter the workforce.
It remains to be seen whether these measures will slow down the brain drain phenomenon in the coming years. However, analysis by Rikvin shows that moving forward, a small island-state such as Singapore cannot afford to proceed with a closed-door policy on highly-skilled foreign professionals.
First of all, adopting such a policy would do little to mitigate Singapore's immediate white- to gold-collar talent crunch. Secondly, a closed-door policy shelters Singaporeans from the reality of an increasingly competitive and intimately-connected globalized economy. Instead, Singapore requires a more strategic open-door policy.
Commenting further, Mr. Satish Bakhda, Head of Rikvin's Operations, said, "This is a delicate issue. On one hand, there is an urgency to ensure that Singapore professionals and entrepreneurs stay in the Republic because they enjoy a vibrant, real-world business environment which allows them to prosper in their own homeland."
"On the other hand, there is an urgent need to bring on board game-changing players, be it foreign professionals or entrepreneurs who opt for Singapore company incorporation, to share new ideas, strengthen the local workforce and create opportunities for Singaporeans to prosper."
"There is no algorithm to resolve this issue. However, we maintain that a strategic open-door policy, such as the one Singapore is beginning to adopt, is the most feasible route to move forward and harmonize the two discordant issues. That said, a closed-door policy would do more harm than good to Singapore's competitiveness in the long run and instead repel more local professionals to seek greener pastures – resulting in further brain drain," affirmed Mr. Bakhda.
---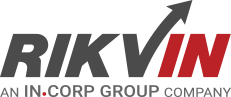 Rikvin's content team includes in-house and freelance writers across the globe who contribute informative and trending articles to guide aspiring entrepreneurs in taking their business to the next level in Asia.