According to figures released by the Singapore Department of Statistics, Singapore's services industries have demonstrated an overall improvement of 6% year-on-year (y-o-y) and a nominal decline of 0.5% quarter-on-quarter (q-o-q).
The Q2 2012 installment of the Quarterly Business Receipts Index (QBRI) measured the short-term changes in the amount of business receipts between Q1 and Q2 of this year. Business receipts entail income from services rendered, rental of business premises and equipment as well as commission fees.
YEAR-ON-YEAR CHANGE
Excluding the wholesale and retail trade as well as accommodation and food services, the services industry has recorded a 6% increase in total business receipts between Q2 2011 and Q2 2012.
All industries within the services sector showed a marked improvement across the board, with the education industry showing the highest y-o-y increase of 13.6%. The health and social services industry, meanwhile, recorded a y-o-y growth of 9.2%.
QUARTER-ON-QUARTER CHANGE
However, business receipts dropped by 0.5% on a q-o-q basis, due mostly to fluctuations in overall turnovers. The business services sector, up by 4.6% q-o-q demonstrated the best performance of all sectors, followed by transport and storage services, as well as real estate, rental and leasing services, which respectively grew by a modest 1.1% q-o-q.
On the other hand, receipts from education services dropped 15.3% from the previous quarter, followed by recreation and personal services (-8.4% q-o-q). Other sectors that demonstrated a small decline include information and communications (-0.8%), financial and insurance services (-1.1%), as well as health and social services (-0.7%).
Singapore Company Registration specialist Rikvin recognizes that the year-on-year trend of the services industry as a good indicator as to which sectors are possibly hiring.
"Increased activity in the services industry can translate to more jobs for Singaporeans and residents, as well as create opportunities for skilled foreign professionals seeking a Singapore employment pass," commented Mr. Satish Bakhda, General Manager and Head of Operations at Rikvin.
"Consistent improvements in this sector strengthens Singapore's ability to provide a pro-business environment to potential investors or entrepreneurs seeking Singapore company formation or Singapore EntrePass, thus further cementing our reputation as the financial nucleus of Asia. However, we need to keep an eye on the next quarter's results and see if the Dependency Ratio Ceilings (DRCs) for foreign workers effected in July will have any bearing on the services industries," he concluded.
In July 2012, DRCs and foreign worker levies for various industries including the services industry have been introduced in a bid to contain the excessive growth of basic-skilled foreign manpower, which has to date, depressed the wages of local workers.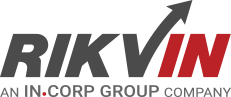 Rikvin's content team includes in-house and freelance writers across the globe who contribute informative and trending articles to guide aspiring entrepreneurs in taking their business to the next level in Asia.