Singapore's International Enterprise (IE) and the International Finance Corporation (IFC), a member of the World Bank Group, have jointly signed a Memorandum of Understanding (MoU) yesterday to tap development prospects and identify investment opportunities in Africa.
The MoU, which was signed at the recently concluded Africa-Singapore Business Forum hosted by IE Singapore, is intended to promote closer trade links between the Asia Pacific city-state and African companies.
Under the Agreement, Singapore will have access to the IFC's 21 offices in the continent and subsequently benefit from the organization's vast experience, market knowledge, and extensive network in Africa. Among others, the IFC connection will help Singapore companies overcome language, political, or cultural barriers.
The diverse continent has shown enormous potential and rapid growth of late, with a GDP increase of 5% per annum in the past 5 years, exceeding the global average of 3.6% over the same period.
As a result of economic prosperity and rapid urbanization in the area, a burgeoning middle class has emerged, paving the way for a myriad of investment opportunities. Singapore, with its vast technical expertise and resources, is ideally placed to develop the continent's major growth sectors, such as infrastructure, education, infocommunications technology, industrial planning and public transportation, among others.
"The long-term benefits of the MoU are substantial. Africa's growth sectors offer a myriad of opportunities for business collaboration," explained Mr. Satish Bakhda, General Manager and Head of Operations at Rikvin, a Singapore company incorporation specialist.
"The IFC agreement will allow Singapore companies to expand their businesses while benefitting the African economy. It will open doors to Singapore companies, as well as allow international investors to tap Africa via Singapore. More importantly, expanding into African markets will cement Singapore's reputation as a premier business location for international investors seeking Singapore company formation," Mr. Bakhda continued.
For the past five years, Singapore's trade with Africa has been expanding at a compound growth rate of 11.8% per annum, reaching a record high of almost S$14 billion in 2011. With direct investments amounting to S$23.8 billion in 2010, Singapore is Africa's largest ASEAN investor to date. With the recent MoU, total trade is expected to increase significantly.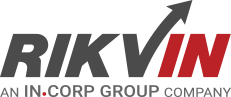 Rikvin's content team includes in-house and freelance writers across the globe who contribute informative and trending articles to guide aspiring entrepreneurs in taking their business to the next level in Asia.