International sustainability expert, Dr. Martin A. Blake, has chosen Singapore as the preferred location in Asia to set up his global strategy consultancy, Blake Advisory Pte Ltd.
Dr. Blake, who brings with him 30 years of related industry experience as well as a track record of designing and deploying award-winning sustainability and CSR programmes, is also at the helm of nine green consultancies in Australia, Europe, Canada and USA. He set up Blake Advisory in Singapore to offer long-term and economically-viable organisational solutions to key business leaders and decision makers around the world.
Commenting further on the decision to start a Singapore company, Dr. Blake, Director and Founder of Blake Advisory explained, "Singapore is a wonderful hub, a gateway to the Asia Pacific basin and beyond. Asia is in its economic and technological ascendance. It is a region leading from the front and is superbly well-placed to lead an entire age in sustainability by developing thought leadership and world-class sustainability programmes."
"It serves as a beacon of best practices for the rest of the world. Malaysia, Indonesia and China, in particular, all look to Singapore to provide high-level strategic leadership. Increasingly, regions like Eastern Europe are also now following Asia's lead. In addition, the safe and stable banking and corporate laws make Singapore a good place for companies to place themselves," added Dr. Blake.
To this end and following the recommendation of the Q Bytes Wealth Report, Dr. Blake consulted Singapore Company Registration specialists Rikvin for assistance in setting up Blake Advisory.
Commenting on the partnership with Rikvin, Dr. Blake said, "My experience has been very positive. Rikvin is an excellent company providing first class service. I would recommend Rikvin's services to anyone needing to set up an offshore company or accounts, secure employee permits and residency, or seeking assistance with company and Singapore personal taxation."
Blake Advisory is committed to delivering leadership and global expertise to developing markets around the world. Moving forward, the advisory agency will continue to work with clients globally to create alternative futures that are sustainable for the long haul through the design and delivery of world-class sustainability programmes.
ABOUT BLAKE ADVISORY
Blake Advisory is owned and operated by Dr. Martin A. Blake, Top 100 Global Sustainability Leader and award-winning energy conservation strategist. Based in Singapore, Blake Advisory is the legal entity through which Martin provides international board level advice and leadership in sustainability and financial intermediary services to the clean-tech industry.
Specialties include: Strategic Leadership & Advisory Services, Brokerage, Global Corporate Sustainability, Board Level Engagement, Strategic Change Management, Cost Reduction Strategies & Brand-building, Corporate Social Responsibility, International Networking, Island Sustainability.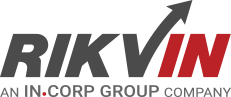 Rikvin's content team includes in-house and freelance writers across the globe who contribute informative and trending articles to guide aspiring entrepreneurs in taking their business to the next level in Asia.