As the US presidential elections approaches, both candidates, President Barack Obama and his Republican challenger Mitt Romney, have put forward their respective immigration policies in the public domain. Rikvin, a Singapore Company Registration consultancy which also specializes in work visa services, outlines lessons to be learned by the city-state in view of its own ongoing public discourse on immigration.
Early this year, in a first-ever comparative study of global immigration policies by US think tanks Partnership for a New American Economy and Partnership for New York City, researchers identified risks facing the US economy if it does not reform its immigration laws and explores the recruitment strategies of countries such as Singapore.
Aptly titled "Not Coming to America: Why the US is Falling Behind in the Global Race for Talent," the report elaborated risks as: a shortage of workers in innovation industries, a shortage of young workers and slow rates of business startup and job creation. Estimates say that US faces a projected shortfall of 230,000 qualified advanced-degree workers in STEM (science and technology) fields by 2018. Also, the most recent census data in US show that the number of business startups has hit a record low.
"When high-skilled professionals or foreign investors form a company, they generate jobs for locals too. However, since 1980s, new startups have created around 40 million jobs for Americans. But things started changing few years back as indicated by a decrease of more than 25% in the number of startups in US since 2005," explained Mr. Satish Bakhda, Head of Operations at Rikvin.
"While US was once the first choice for founders and entrepreneurs, as detailed in the study, ambitious individuals now look to world-cities such as Singapore. They see emerging markets and opportunities, receptive business climates and a pro-business government, compelling them to either incorporate a Singapore company or obtain a Singapore employment pass," Mr. Bakhda added.
In addition, high net worth individuals (HNWIs) have recently revealed in the Wealth Report 2012 put together by Knight Frank and Citi Private Bank that Singapore will be among the top five cities to watch and is envisaged to maintain its shine over the next 10 years. Also, more than 60% of HNWIs consider personal security – Singapore's strong suit – as very important criterion for an aspiring global city. "Singapore scores very highly on this front due to low crime rates and political stability," added Mr. Bakhda.
The Jobs Act signed by President Obama in April this year, which provides US startups an expanded access to capital, is an important first step. However, focus must now be on the pending Startup Act 2.0, aimed at fixing the deteriorating high-skilled immigration system in the US.
"Moreover, the new US administration which takes office in 2013 will have a dual-responsibility. of attracting high-skilled immigrants and retaining high-skilled US citizens. As revealed by a recent survey published in the ASEAN Business Outlook 2012/2013, US expatriates in Singapore have expressed high satisfaction in the city-state due to factors which encourage business activity."
"Singapore has consistently been home to HNWIs who set consumer trends, generate employment and help grow the economy. Their continued faith in Singapore as a business location is a testimony to success of interdisciplinary and intersectoral approach prevalent here," concluded Mr Bakhda.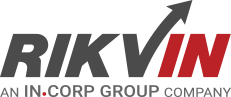 Rikvin's content team includes in-house and freelance writers across the globe who contribute informative and trending articles to guide aspiring entrepreneurs in taking their business to the next level in Asia.