Singapore's hotel industry continues to prosper even in the face of global economic gloom. Analysis by Singapore company incorporation specialist Rikvin shows that the Singapore Tourism Board's (STB) effective programs for the hospitality sector has demonstrated success.
A ROBUST INDUSTRY
The latest data from STB show a 6% year-on-year (y-o-y) growth in gazetted hotel revenue in Q1 2012, with room rates averaging S$258 per night, up 11% from the same period last year. Additionally, average occupancy rate reached 87%, resulting in a 14% increase in revenue per available room (RevPAR).
Of the overall increase in RevPAR, luxury and upscale hotels were the top performers, registering an increase of 17% and 16%, respectively.
Luxury brand leaders Marina Bay Sands and Resort World Sentosa, for example, continue to enjoy an occupancy rate of more than 90%, regardless of their rather steep average room rate of $320 per night.
According to the Singapore Tourism Board, total receipts from the hotel industry reached $1.1 billion in the first half of the year, showing a 6.6% y-o-y growth. This is due in large part to a 12.3% y-o-y increase in visitor inflow, with almost 6 million tourists documented from January to May 2012.
Incidentally, 10 of the 40 individuals in the "Singapore Richest 2012" list published by Forbes were either hoteliers or investors with stakes in the hospitality business, indicating that the industry's prosperity has translated to personal wealth for its top tycoons. Among the hotel-related HNWIs who made it to the wealthiest list include Hotel 81 magnate Choo Chong Ngen (at no. 25 with a net worth of S$690 million) and M&L Hospitality Trust chain owner Michael Kum (at no. 26 with a net worth of S$670 million), among others.
SINGAPORE AS A DESTINATION BRAND
According to Rikvin, the hotel industry's growth momentum can be credited to the Tourism Board's continuous efforts to reinvent and ultimately reinforce Singapore's image as a premier regional and global tourism hub.
The visitor-centric "YourSingapore" campaign, for example, has been highly successful since its launch in 2010, effectively establishing the Lion City as a destination brand.
"The Tourism Board has been successful in highlighting Singapore's multiple offerings. We have been able to capture a diverse range of markets through medical, convention, education and leisure tourism," enthused Mr. Satish Bakhda, General Manager and Head of Rikvin Operations.
"To date, new avenues for tourism are being explored, such as the planned boost in the entertainment sector to increase tourist attendance in unique live performance events. In addition, the YourSingapore campaign has been effective in appealing to the personal tastes and preferences of tourists, giving each individual a unique Singapore experience," he added.
In conclusion, Mr. Bakhda remarked, "The robustness of the Singapore tourism sector positions our city-state not only as a tourist destination, but as a business destination as well. This puts us in good stead to attract more investors and entrepreneurs to start a Singapore company amid the evident upswing of both the tourism and hospitality sectors. As we increase our global footprint, we are in effect opening our doors to skilled foreign professionals who initially come here as tourists, but may later seek a Personalized employment pass or a work visa to relocate to our prosperous city-state."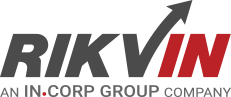 Rikvin's content team includes in-house and freelance writers across the globe who contribute informative and trending articles to guide aspiring entrepreneurs in taking their business to the next level in Asia.