Singapore and Vietnam have jointly signed a Memorandum of Understanding (MoU) on financial cooperation as well as an Agreement on Public Administration at the Istana this week. Moreover, both nations are set to sign a Strategic Partnership Agreement in 2013 to celebrate 40 years of diplomatic relations.
Rikvin, a Singapore Company Registration specialist, supports the gesture, indicating that closer bilateral ties between the two Southeast Asian neighbors will yield a myriad of new opportunities for both countries.
The signing was witnessed by Singapore Prime Minister Lee Hsien Loong and General Secretary Nguyen of the Vietnam Communist Party, who is currently in Singapore on a 3-day official visit.
A key component of the agreements is the initiative to send Vietnam's senior officials to Singapore for extensive education and training programs focused on growth sectors like transport management and urban planning.
Meanwhile, the Strategic Partnership Agreement will explore new development opportunities in education, training, finance, defence and security.
HISTORY OF BILATERAL COOPERATION
Singapore and Vietnam first established diplomatic relations in 1973 following the landmark visit of CPV General Secretary Do Muoi to the city-state. In 2013, the two countries will mark their 40th anniversary as strong regional allies.
To date, Vietnam is Singapore's 19th largest trading partner, while Singapore is Vietnam's fourth largest foreign investor, with stakes in housing, electronics, healthcare, shipping and other areas.
Data from International Enterprise Singapore, the national agency driving Singapore's external economy, revealed that bilateral trade between the two economies registered nearly $15 billion in 2011. This represents year-on-year (y-o-y) increase of approximately 22% vis-a-vis total trade registered in 2010.
Meanwhile, the first half of 2012 saw a 13% y-o-y increase in bilateral trade, amounting to almost $S10 billion in the first seven months of the year.
STRONGER COLLABORATION
"Closer bilateral cooperation with Vietnam will open opportunities in multiple areas, including finance, health care, information and communications technology, education and transportation, among others," commented Mr. Satish Bakhda, General Manager and Head of  Operations at Rikvin.
"A strategic partnership will further cement our economic and business links with Vietnam, a developing economy with an enormous potential for growth," he continued. "This collaboration will increase the flow of investments, as Vietnam has numerous growth sectors for which Singapore has the resources and expertise to develop. In addition, there is an opportunity for foreign investors to form a Singapore company to tap Vietnam through Singapore, or leverage the bilateral agreement to expand their businesses in the region."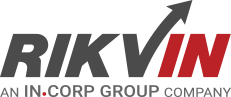 Rikvin's content team includes in-house and freelance writers across the globe who contribute informative and trending articles to guide aspiring entrepreneurs in taking their business to the next level in Asia.