According to a recently-published report by Forbes Insights and Societe Generale Private Banking titled "Global Wealth and Family Ties", 57.5% of Singapore's wealthiest have made their fortune through family businesses. On top of that, the trend has been on the rise, leaping by 42.9% since 2008.
On the back of this announcement, Singapore company registration specialist Rikvin is positive that the uptrend bodes well for self-made and family-run enterprises that are opting for Singapore company setup and intending to grow their business in the Republic.
Forbes and Societe Generale's report, which surveyed 1200 families across 12 countries on the Forbes Billionaires list and those who are worth at least US$210 million, also furnished that:
Other than self-made businesses, wealth in Singapore was generated through inheritance or "old money" and has grown by a whopping 148.9% since 2008.
35% of heirs are growing their inherited fortunes and have experienced a 36% growth rate since 2008.
Fortunes that are generated through family-run businesses are found more visibly in mature markets (46%) such as France, Hong Kong and the United States than emerging markets (39%).
Analysis by Rikvin shows that many of the family-run business have chosen to form a Singapore company for a variety of factors. Other than connectivity and infrastructure, Rikvin has recognized three pertinent areas which play a major role in cementing their decision namely:
ease of doing business in Singapore
uncomplicated tax system
strong focus on intellectual property protection.
EASE OF DOING BUSINESS
Singapore has been ranked by World Bank as the easiest place to do business for 6 consecutive years, even surpassing Hong Kong, due to the ease of setting up a Singapore company, trading across borders and dealing with construction permits. Getting access to capital in Singapore ranked number 8 worldwide due to lower interest rates offered by banks in Singapore.
UNCOMPLICATED TAX SYSTEM
One of the factors that has been listed in World Bank's Doing Business Report is paying taxes and Singapore ranks number 4 worldwide. Earlier this year, and in a bid to take a load off small enterprises, IRAS has announced a simplified tax filing system through Form C-S for eligible small enterprises.
Business is also made easier and less costly across borders because of Singapore's extensive network of Free Trade Agreements (FTAs) and Avoidance of Double Tax Agreements (DTAs). With regards to income earned in the Republic, Singapore corporate tax and personal income tax rates are lower and more attractive than some other mature economies, thereby offering Singapore businesses incentive to set up operations in the Republic. Singapore also does not have any capital gains tax, spelling good news to HNWIs and family businesses that may have operations offshore.
STRONG FOCUS ON INTELLECTUAL PROPERTY (IP) PROTECTION
In terms of protecting investors, Singapore ranked number 2 on World Bank's Doing Business list, surpassing Hong Kong, United States and Denmark. As discussed in a former announcement, Singapore is incentivizing entrepreneurs to acquire and register Intellectual Property Rights (IPRs) in Singapore via the Productivity and Innovation Credit (PIC) Scheme. Under the PIC scheme, the owner of a Singapore-registered company will automatically enjoy 400% tax savings or a 60% cash payout should he register or acquire intellectual property such as trademarks and patents.
Mr. Satish Bakhda, Head of Rikvin's Operations, added, "Altogether, these factors contribute to an ecosystem that enables businesses and entrepreneurship to take flight. However, entrepreneurs here may be afraid to make that first step, especially after failed ventures. Perhaps, they could take cue from families here that have grown their wealth from generation to generation through their family businesses. They could also look into sources of financing in the public sector as well change the game; create their own fortunes through business setup, rather than adhering to employment."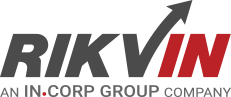 Rikvin's content team includes in-house and freelance writers across the globe who contribute informative and trending articles to guide aspiring entrepreneurs in taking their business to the next level in Asia.