COMPANY NAME
Destination Imagination Ltd.
WEBSITE
INCORPORATION YEAR
2012
SERVICES RIKVIN PROVIDED
Singapore Company Incorporation
Corporate Secretarial Services
Singapore Work Visa Services
Registered Office Services
TELL US MORE ABOUT DESTINATION IMAGINATION
Destination Imagination is the largest educational program in the world that works with students in over 30 countries to develop crucial 21st century skills. Through our challenge-based learning program, students develop time management, collaboration, conflict resolution, as well as creative and critical thinking skills.
Student teams solve open-ended challenges and present their solutions at tournaments. Our participants build lifelong confidence in working together to solve any challenge!
WHY DID YOU SET UP IN SINGAPORE?
We want to better serve our global markets, particularly those in Asia. China, Korea, Singapore, Japan and India are already using the program to support existing curriculum by teaching participants skills that give them a competitive edge in the future workforce and in life.
Our presence in Singapore helps us to better serve our affiliates, volunteers and student participants in these countries.
WHAT ARE YOUR BUSINESS GOALS?
To develop opportunities that inspire the global community of learners to utilize diverse approaches in applying 21st century skills and creativity.
WHAT WAS YOUR EXPERIENCE OF RIKVIN?
Our experience has been excellent. The staff was very helpful and prompt in their responses. The process was smooth and the level of service was consistent throughout.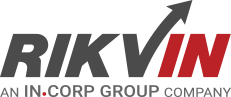 Rikvin's content team includes in-house and freelance writers across the globe who contribute informative and trending articles to guide aspiring entrepreneurs in taking their business to the next level in Asia.