Company Name
Hertog Entertainment Pte Ltd
Incorporation Year
2012
Services Rikvin Provided
Singapore Company Incorporation
Corporate Secretarial Services
Singapore Work Visa Services
Registered Office Services
Tell us more about Hertog Entertainment.
Hertog Entertainment is a company that specializes in international artiste and DJ bookings, music events as well as related branding & concept development.
Our core focus is in the field of electronic dance music and our activities will be channeled through several sub-divisions/brands.
Why did you set up in Singapore?
After organising several events in the Asia Pacific region, Singapore seems to be a good base for expanding our activities throughout Asia. Singapore itself offers a good mix of factors such as safety, infrastructure, efficiency, talent, professional skills, business & entrepreneurship, creativity, quality of life and last but not least, an open and outgoing culture.
What are your goals in Asia?
Our goal is to operate and expand in the Asian market and Singapore is perfectly centered for that. There is a 'work hard & play hard' culture and Singapore has many expatriates.
Besides that, Singaporeans themselves are very outgoing, open and there are are many trendy and happening nightlife venues/clubs. We feel that music-wise, the variety in what's being offered opens up opportunities for improvement and differentiation, so we would like to spice things up a bit here.
What was your experience of Rikvin?
I found Rikvin through Google. Rikvin has done a great job in guiding the whole setup process, even from abroad. They are efficient, flexible, very responsive and trustworthy.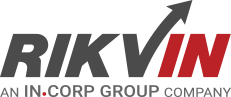 Rikvin's content team includes in-house and freelance writers across the globe who contribute informative and trending articles to guide aspiring entrepreneurs in taking their business to the next level in Asia.