"We've enjoyed a level of service far above we what have expected. Time and time again Rikvin has proven itself as a resourceful, reliable and timely service provider. We specifically find the one-stop shop approach and the range of services offered by Rikvin to be a key advantage for businesses wishing to save time spent on issues unrelated to their core business activities."
Company: Premier Dead Sea Pte Ltd
Country of Origin: Israel
About Premier Dead Sea
Premier Dead Sea started in Israel in 1990 specializing in a range of skincare products that combines advanced cosmetic technology with the famed minerals from the Dead Sea. The award-winning skincare products heal and nourish your skin with minerals unique to the Dead Sea. Premier's skincare is also a celebrated green product and are not tested on animals.
How has Rikvin helped in establishing Premier Dead Sea Pte Ltd in Singapore?
We had already set up the company four years ago, but had difficulty in securing work permits for our staff relocating from Israel. We read about Rikvin online and decided to engage Rikvin to help us with our employment pass applications in 2008. Rikvin's service was excellent, and the applications came through successfully without a hitch. We've come to rely on their expertise and well of knowledge, and in fact Rikvin continues to help us in the maintenance of the ongoing compliance as well as our accounting.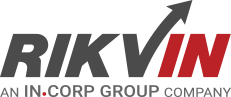 Rikvin's content team includes in-house and freelance writers across the globe who contribute informative and trending articles to guide aspiring entrepreneurs in taking their business to the next level in Asia.