Company name
SOSnaked
Website
Incorporation Year
2011
Services Rikvin provided
Singapore Company Incorporation
Work Visa Application
Accounting Services
Registered Office Service
Corporate Secretarial Services
Tell us more about SOSnaked.
SOSnaked is an exclusive producer boutique. We produce TV commercials, corporate videos and films. We advise our clients on how and where best to shoot. We also organize the whole production and deliver the final product to the client. We have many experienced producers on our team, and we share our know-how and always work very closely with our client on the creative elements. It's no secret these days that production budgets are smaller than before and you need to find creative ways to get the desired result.
We have shot for clients like Perrier, Tanqueray Gin, Hotels.com and Doritos. We've worked with celebrities like Dita Von Teese, Dennis Rodman, Vanilla Ice and Fares Fares.
Why did you set up in Singapore?
When we were operating in Europe, we felt we needed more new shoot locations to propose to our clients. Also, the long winters in Europe make it hard to shoot if you need the sun. Other locations like South Africa and Prague are getting expensive, so we thought Asia is the best option. We felt there is a growing market for production firms that offer a wider variety of locations, different from what we have in Europe.
Furthermore, we decided to open a company in Singapore as it's a hub for many big advertising agencies.
What are your goals in Asia?
Our goal is to expand in Asia and share our knowledge on productions. A month ago, we've opened an office in Kuala Lumpur with a local partner. We also want to start producing feature films. We want to bring some European film productions to shoot in the region and help local clients who want to shoot in Europe.
We think Singapore is an interesting place for film at the moment because the Media Development Authority (MDA) is trying to promote the feature film industry. Some new film studios are cropping up too.
What was your experience of Rikvin?
So far so good. I found Rikvin online via a simple search query. Rikvin helped us open our first office in Singapore and it went very smoothly. While still in Europe, I could sign, scan and send the incorporation documents did not need to send original copies straight away and could deliver later. I felt that working with Rikvin was very flexible and the staff were helpful and nice.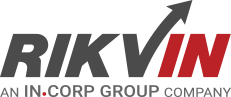 Rikvin's content team includes in-house and freelance writers across the globe who contribute informative and trending articles to guide aspiring entrepreneurs in taking their business to the next level in Asia.