Contact Us Now Business relationships are crucial for success. Many salespeople are charismatic. You meet them. You like them. You buy from them, even when they don't have the best product or the best pricing. It is all about how you present them. Build your business in Singapore! Rikvin provides business services including corporate solutions and corporate secretarial services for foreign and local companies.
Related link: 8 Reasons to Outsource Your Company Secretary »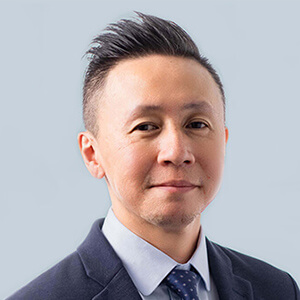 Eric comes from banking background. He provides consultancy to local and foreign entities on the ideal market-entry strategies for setting up or expanding operations in Southeast Asia.
Eric also provides advisory to fund managers and family offices on structuring as well as applicable tax incentives. He has also set up many VCC structures for licensed fund managers.