According to Startup Genome's Top 20 Startup Ecosystems list, Silicon Valley is the top city to start a company. The list features nine north American cities and areas including Los Angeles, Boston and Vancouver. It has also mentioned a few emerging cities outside of this continent.
In this blog, we are going to focus on these emerging cities and give you an idea of why we find them so interesting.
Santiago
Did you know that 20% of entrepreneurs in Santiago are women? This is a stark contrast to Silicon Valley (10%) and other European cities like Paris (7%) and London (9%). We think this is in part due to Start Up Chile, a government-linked initiative which offers entrepreneurs US$40,000 in seed funding to cope with teething pains. Chile is serious about becoming the go-to bootstrap location for fresh entrepreneurs with big dreams. It has no aims of being the next Silicon Valley. It is keenly focused on attracting high-potential, early stage entrepreneurs from all over the world to grow its startup scene.
Little to say, this project has given a significant boost to the Santiago startup scene since it was founded in 2010. The Chilean government has decided to pump another US$20 million into Start Up Chile and this year alone, the project has attracted over 1577 applications from 68 countries for just 100 slots. By 2014, the project aims to attract as many as 1000 bootstrappers to Santiago. It also aims to become the entrepreneurial and innovation hub of Latin America by then.
Bangalore
Making it to number 19 on the Startup Genome ranking is great, but Bangalore has bigger dreams. It aims to be the startup capital of India. Every year, Unstoppable India holds the Startup Festival, a 4-day event that attracts 5,000 people and 100 government and private sector partners. As stated on its web homepage, it aspires to improve its standing to one of the top ten startup hubs in the world.
In tandem with TiE Bangalore, the Festival aims to nurture the next generation of entrepreneurs and transform India's startup scene. Some may say that doing business in India may be challenging but TiE, which have over 22,000 members and 61 chapters globally, is optimistic that through education, mentoring, workshops and networking sessions with investors, India could foster and promote entrepreneurship globally.
Berlin
Dubbed as "Silicon Allee," Berlin has emerged as the startup world's darling. Rising to fame due to SoundCloud and the presence of Google and Fab.com recently, the city is attractive not only because of lower living costs (compared to other European capitals), but for the conglomeration of startups that establish their presence there. Berlin is not only a cultural mecca but a hotbed for investors, a growing number of venture capitals and founders.
According to the Berlin Chamber of Commerce, 1300 internet startups were founded in the capital since 2008. Recently, and in a bid to build a bridge between startup scenes in Germany and the US, Germany's Vice Chancellor and Economics Minister Philipp Rösler has led a group of 100 founders, managers and journalists to San Francisco for German Valley Week.
Singapore
Unlike Berlin, which has a relatively large domestic market, Singapore startups must think global from day one. With growing wealth in emerging economies and giants like China and India in close proximity, Singapore is strategically placed to tap a sizeable and increasingly affluent market.
In addition, Singapore offers a unique blend of factors which make it a great ecosystem for startups. For one, it has attracted many HNWIs and venture capitalists. Secondly, Singapore is the easiest place to do business and the Singapore company incorporation process is one of the shortest and easiest in the world. The Singapore government also offers many funding and assistance schemes to help entrepreneurs through different stages of their development. It also offers an attractive Startup Tax Exemption (SUTE) scheme for newly-set up firms and the PIC Scheme to encourage innovation and technology adoption by SMEs.
In the video below, you can see what founders and entrepreneurs think about having a presence in Singapore.
—
Interested in starting up a company in Singapore? Learn more about our Singapore company incorporation packages at https://www.rikvin.com/incorporate-now-form/.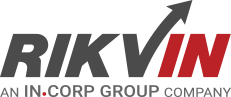 Rikvin's content team includes in-house and freelance writers across the globe who contribute informative and trending articles to guide aspiring entrepreneurs in taking their business to the next level in Asia.