Inside This Article:
In today's rapidly evolving industrial landscape, advanced manufacturing has emerged as a key driver of economic growth and innovation. 
Among the frontrunners in this field is Singapore, a nation that has strategically positioned itself as a leading hub for advanced manufacturing technologies. 
With a strong focus on Industry 4.0 and a supportive business ecosystem, Singapore has become an attractive destination for companies seeking cutting-edge solutions and a foothold in the dynamic Asian market. 
In this blog, we will delve into the advanced manufacturing sector in Singapore, exploring its growth, significance, and how it contributes to the nation's thriving economy.
---
What is Advanced Manufacturing?
Advanced manufacturing refers to the use of innovative technologies and techniques to improve products, processes, and production in various industries. 
It involves the application of advanced technology such as automation, robotics, artificial intelligence, and 3D printing to enhance efficiency, quality, and competitiveness. 
Advanced manufacturing encompasses a wide range of advancements, from improving existing products and processes to creating new ones. 
This approach revolutionises traditional manufacturing methods and enables businesses to stay at the forefront of innovation in an increasingly competitive global market.
---
Singapore, a Regional Powerhouse
Singapore's advanced manufacturing sector has garnered significant attention on the global stage. 
Leading firms such as Micron, Infineon, Dyson, and Proctor & Gamble  (P&G) have established next-generation manufacturing facilities in the country, leveraging its advanced infrastructure, skilled workforce, and government support.
Even local companies such as Singapore-based Silicon Box have followed suit with the opening of its S$2 billion advanced semiconductor manufacturing factory. This new ESG-friendly establishment aims to transform the chip manufacturing industry.
These investments have propelled Singapore to become a regional powerhouse in the field, attracting international companies seeking to tap into the vast opportunities within the ASEAN region.
Related Read: Why Should You Set Up Your Regional HQ in Singapore?
---
Embracing Industry 4.0
At the heart of Singapore's advanced manufacturing sector lies the transformative concept of Industry 4.0. 
This vision encompasses the integration of digital technologies, automation, and data analytics in manufacturing processes, enabling companies to achieve higher levels of efficiency and productivity. 
Singapore has been proactive in adopting Industry 4.0 principles, creating an ecosystem that nurtures innovation and collaboration between industry players, research institutions, and the government.
Related Read: How Industry 4.0 Transforms Singapore's Manufacturing Sector
---
Enabling Technological Advancements
The advanced manufacturing sector in Singapore is a catalyst for technological advancements across various industries. 
With an emphasis on precision engineering, energy and chemicals, marine and offshore, and many other sectors, Singapore provides a fertile ground for companies to develop and implement cutting-edge technologies. 
Moreover, Singapore's world-class research institutions and innovation hubs facilitate collaboration and knowledge exchange, fostering a culture of innovation and pushing the boundaries of what is possible.
---
Driving Economic Growth
The advanced manufacturing sector plays a pivotal role in driving Singapore's economic growth. 
As this sector expands, it generates employment opportunities for skilled professionals, accelerates technological advancements, and attracts international investments. 
With its strategic location, robust infrastructure, and business-friendly policies, Singapore has created an environment where companies can thrive and contribute to the nation's economic prosperity.
---
A Proactive Government
Singapore owes much of its success in the advanced manufacturing sector to its proactive government. The government has implemented various initiatives and schemes to support companies in adopting advanced manufacturing technologies and digital transformation. 
Notable programs such as the Manufacturing 2030 and Advanced Manufacturing and Engineering (AME) domain under the Research, Innovation, and Enterprise (RIE) 2025 Plan provide funding and resources to drive innovation and propel the sector forward.
---
Take Part in a Thriving Industry With Rikvin
Singapore's advanced manufacturing sector stands as a testament to the nation's commitment to innovation, technological advancement, and sustained economic growth. 
With its strong foundation, collaborative ecosystem, and forward-thinking government policies, Singapore continues to attract global players and position itself as a key player in the global advanced manufacturing landscape. 
As we move further into the era of Industry 4.0, Singapore's advanced manufacturing sector holds immense potential for companies seeking to stay at the forefront of innovation and harness the benefits of a thriving industrial ecosystem.
Be a part of this sector when you expand your advanced manufacturing business to Singapore with our incorporation experts!
FAQs in Advanced Manufacturing in Singapore
The Singapore Manufacturing Plan 2030 is a 10-year vision aimed at increasing the manufacturing value-add by 50% by the year 2030. It aims to position Singapore as a global hub for business, innovation, and talent in advanced manufacturing.
It is preparing to become more reliant on technology instead of labour.
You can expand your business or invest in Singapore's advanced manufacturing sector with our help. Contact our professionals today!
Start your advanced manufacturing company in Singapore!
Our experts at Rikvin are well-poised to take your manufacturing business further when you expand to Singapore.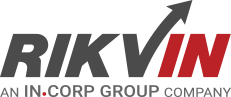 Rikvin's content team includes in-house and freelance writers across the globe who contribute informative and trending articles to guide aspiring entrepreneurs in taking their business to the next level in Asia.