Industry 4.0, or the fourth industrial revolution is the ongoing transition of manufacturing towards a future where physical and digital technologies are combined to create a "smart factory."
It also signifies a new wave of automation and data exchange in the sector through digital transformation.
As Industry 4.0 begins to take hold, businesses around the world are starting to feel the impact of this transformative technology.
Southeast Asian nations, including Singapore, are no exception, and in fact, may be poised to make the biggest impact in advanced manufacturing over the next few years.
What is Industry 4.0 and what are its key features?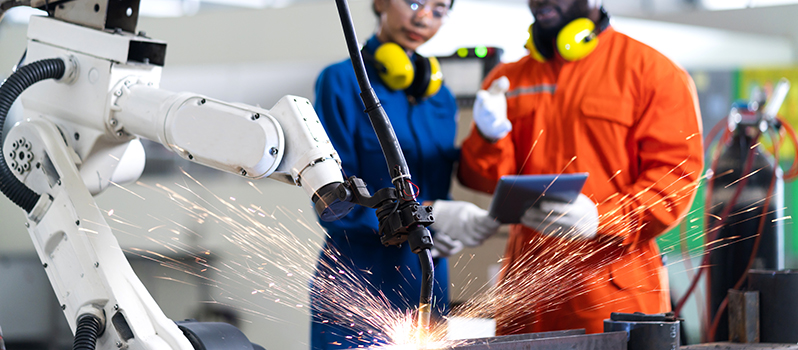 Industry 4.0 is a manufacturing term that has been coined for over a decade since 2011. The revolutionary effects it has brought over the last 10 years are evident in both global and regional markets.
It is a new era being driven by digital transformation and manufacturing technologies that allow businesses to collect and analyse data on their operations in real-time.
With this information, businesses can make more informed decisions about their manufacturing processes and optimise them for greater efficiency.
Some of the key features of Industry 4.0 include:
The integration of physical and digital technologies: This allows businesses to collect data from both their manufacturing equipment and their business operations, giving them a more comprehensive view of their manufacturing process
The use of artificial intelligence (AI) and machine learning: These technologies can help businesses to identify patterns and trends in their data, allowing them to make better decisions about manufacturing processes,  like predict maintenance requirements
The use of smart factories: In a smart factory, manufacturing equipment is connected to a central computer system. This allows businesses to monitor manufacturing processes in real-time and make the changes as needed to improve efficiency
The globalisation of manufacturing: With the advent of Industry 4.0, manufacturing is no longer confined to one location. Thanks to advances in technology, businesses can now set up manufacturing facilities anywhere in the world
What is the Smart Industry Readiness Index (SIRI), and how does it help manufacturers?
SIRI is a tool developed by the Singapore Economic Development Board (EDB) to help manufacturing companies in Southeast Asia assess their readiness for Industry 4.0.
It comprises four main components:
Connectivity
Data analytics
Advanced manufacturing technologies
Workforce development
Manufacturers can identify the areas where they need to make changes to be ready for Industry 4.0 by assessing their current level of readiness in each of these areas.
Manufacturers in Southeast Asia can also make the necessary preparations to stay ahead of the curve in the ever-changing world of manufacturing with this tool.
What does Industry 4.0 represent for Singapore?
The Singapore government has long recognised the need to shift to Industry 4.0 to manage disruptions in global manufacturing.
As a reputable smart nation, its thriving digital economy and robust digital infrastructure have helped to accelerate the use of automation technologies and other forms of manufacturing technology adoption.
In particular, this technological transformation is a valuable opening for Singapore to solidify its position as a manufacturing hub and bolster its manufacturing base.
The country's Deputy Prime Minister and Minister for Finance Heng Swee Keat had previously challenged both public and private sectors to welcome change or deal with the consequences:
To fully benefit from Industry 4.0, companies, industries and governments need to transform their processes and operations.

At the same time, we need to take into account the challenges that the rapid advancement of technologies presents.

Those with adaptable, productive, and cost‑effective factories will have the headroom to innovate and reinvent themselves, and the capacity to overcome the downturn. Those with less efficient facilities will be under severe pressure.
Ultimately, businesses that adopt these solutions can help to leverage digitalisation to boost competitiveness among local firms.
Related Read: Manufacturing Sector in Singapore To Grow 50% By 2030
What are the benefits of Industry 4.0 for Singapore's manufacturing sector?
Industry 4.0 will impact the various technologies and processes that are transforming manufacturing. It includes everything from 3D printing and robotics to artificial intelligence (AI) and the internet of things (IoT).
While certain manufacturing industry businesses might be apprehensive about change, those that embrace Industry 4.0 can stand to benefit greatly in terms of efficiency and bottom line.
Successful adoption can also contribute to economic growth and create economic opportunities for both small and medium enterprises and multinationals.
Customisation and cost savings
For example, 3D printing technology can be used to create customised products on-demand, without the need for large inventories. This can help businesses to save on manufacturing costs, as well as storage and shipping costs.
Since space, in particular, is limited in Singapore, storage costs can be expensive, so this can reduce significant operating expenses for companies.
Competitive advantages
Moreover, businesses that adopt Industry 4.0 processes can also enjoy a competitive edge over those that don't. In today's rapidly changing world, being able to adapt quickly is key to success.
Industry 4.0 can help businesses in Singapore to do that, and enable consumers to also benefit from the increased availability of affordable and customised products.
In Southeast Asia specifically, where manufacturing plays a key role in the region's economy, Industry 4.0 has the potential to transform business operations and bring about significant growth.
Better flexibility to meet dynamic customer demands
One of the key benefits of Industry 4.0 is that it enables businesses to become more flexible and agile in their operations.
This is because manufacturing processes can be easily adapted according to changes in customer demand.
Greater transparency and partnership
In addition, Industry 4.0 also brings about greater transparency and collaboration between businesses and their supply chains. As a result, businesses are better able to manage their inventory levels and control costs.
Ultimately, the benefits of Industry 4.0 will be far-reaching and will have a positive impact on businesses, consumers, and society as a whole.
Enhanced efficiency
Another way in which Industry 4.0 will revolutionise the manufacturing process is by making it more efficient. This will be made possible by the increased use of data in the manufacturing process.
Data will be used to improve the efficiency of the manufacturing process by making sure that the right products are being produced at the right time.
Since businesses can also connect with each other in order to share data and ideas, it will contribute to improving efficiency and productivity in the manufacturing process.
The increased use of such data in the manufacturing process will also allow businesses to predict demand, which will help them to plan for the future.
Related Read: Singapore Launches Asia's Inaugural Remanufacturing R&D Center
What are the challenges of implementing Industry 4.0 technologies?
Businesses in the manufacturing industry face many challenges when attempting to implement Industry 4.0 technologies into their operations.
One of the biggest challenges is the need to upgrade existing equipment and facilities to accommodate new technology. This can be a costly undertaking, and it may not be possible for all businesses to make the necessary changes.
Another challenge is finding qualified employees who can operate and maintain the new technology. In many cases, businesses will need to train existing employees or hire new staff specifically for this purpose.
Businesses must also be aware of the potential risks associated with implementing new technology, such as data breaches and cyber attacks, the latter of which highlights the importance of cyber security measures.
Another significant challenge is the lack of a standard operation process across the manufacturing sector. This means that businesses must develop their process for implementing Industry 4.0 technologies, which can be both time-consuming and expensive.
In addition, there remains a lack of awareness and understanding of Industry 4.0 technologies among business leaders in Southeast Asia.
This lack of awareness often leads to businesses opting for traditional manufacturing methods instead of investing in new technologies.

Businesses in Singapore benefit from embracing Industry 4.0
Despite these challenges, businesses that can successfully implement Industry 4.0 technologies into their operations can enjoy several benefits, such as increased efficiency and productivity.
While it is helpful that the Singapore government is supportive by implementing various initiatives and programmes, Singapore manufacturers have to take it upon themselves to make the moves.
They need to overcome these challenges to successfully implement Industry 4.0 technologies into their operations.
Related Read: Rikvin Supports Singapore Government's Plans to Bolster Manufacturing Sector
FAQs on Industry 4.0
Industry 4.0 is the latest industrial revolution. It involves using technology to make production processes more efficient.
Some examples of Industry 4.0 technologies include the following:

Internet of Things (IoT)
Artificial Intelligence (AI)
Robotics
Cloud computing

The Singapore government concentrates heavily on encouraging stakeholder relationships, skills training, and partnerships.
Set up your manufacturing business in Singapore!
Discover how your manufacturing company can take advantage of Industry 4.0 in Singapore. Let our incorporation experts guide you through!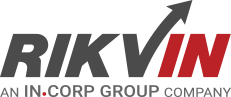 Rikvin's content team includes in-house and freelance writers across the globe who contribute informative and trending articles to guide aspiring entrepreneurs in taking their business to the next level in Asia.